"The best gifts don't come in a box."
A meal, shelter and hygiene products can make all the difference in the world to someone who is isolated, alone, and homeless this Christmas. Welcoming them in to receive care and compassion could be the first step toward a transformed life. Will you partner with us to provide hope this Christmas season?
The best gifts don't come in a box…
If you asked kids, "What is the best thing about Christmas?" What would you hear? Most would shout, "The gifts!" with huge smiles on their
faces. And they wouldn't be wrong!
The best thing about Christmas is indeed the gifts – but maybe not the ones our kids are envisioning.
Need proof? Look no further than God's example. The reason for the season, after all, is in response to the matchless gift God gave the world
2,000 years ago.
That baby in the manger proves without a doubt that the best gifts don't come in a box – they come from the heart. It's why I think we all
look for opportunities during this season to be just a little bit better, to be more kind, more understanding, to do our best to reflect a little
bit more of the life-changing love our Savior showed us.
The good news is, I've got a catalog full of opportunities for you to shed light on another soul this Christmas.
From providing the meals that are the stepping stone to transformation to sponsoring the discipleship, job training and counseling that
gives men and women a path off the streets, together, we can give a gift that not only changes a life – but an eternal destination as well.
Each night of shelter, each meal you help provide is another opportunity to touch someone's heart with the love of Jesus Christ. And the love
of Christ is the only thing that truly transforms a person's life.
So, I warmly invite you to take a moment, perhaps sitting down with your kids or grandchildren, to find among these options something we
can do together to share that matchless gift with someone in desperate need.
After all, the best gifts this season won't be found under a tree – they are the ones you and I give from our hearts.
On behalf of all of us at Gospel Rescue Mission, I wish you and yours a very blessed and very Merry Christmas!
Yours in Christ,
Roy E. Tullgren
Executive Director
P.S. Don't forget that any gifts you give to the Mission are eligible for the Arizona Charitable Tax Credit – up to $400 for those filing singly and up
to $800 for those filing jointly – and whether it's a one-time gift or cumulative gifts throughout the year. That means your Christmas gifts you
give to those we serve don't have to cost you a dime! See the enclosed insert for more information. Thank you again and Merry Christmas!'
Give the Gift That Fills Bellies and Hearts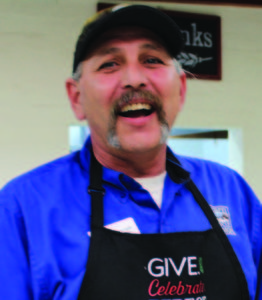 For five long years Steve slept in alleyways and ate out of dumpsters, doing whatever he needed to do to survive. Then one day, tired and hopeless, he called out to God.
"If you truly exist, remove all the cravings that I have for these drugs. If you do that, I will serve you for the rest of my life."
That same day, one of his friends invited him to our Christmas Street Banquet. Here he not only received a hot meal, he enrolled in our recovery program, found sobriety and became a new creation in Christ. Now, 15 years later, after volunteering with us for years, he's now a staff member of our men's center kitchen! "Wherever I'm needed, I'm there. I love it because I'm able to encourage people using my story to give up the life they are living and change."
Give the Gift of Dignity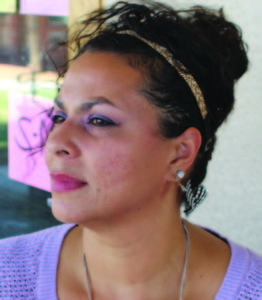 "I was homeless, brokenhearted, broken down," says Tamara. Addiction had wrecked her life. She knew that if God didn't do something, the drugs were going to kill her. "I don't want to die like this," she prayed.
God answered her prayer with three simple words: "Gospel Rescue Mission."
She walked in with nothing. We gave her clothes, a place to shower and a clean bed to sleep on. Simple things that give so many the dignity and confidence to start over.
"I'm healing," she says. "It's a blessing to be here, it makes all the difference in the world."
Give the Gift of Shelter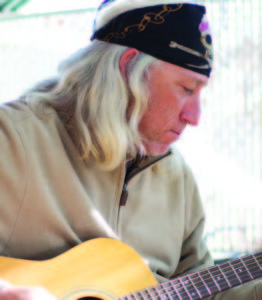 Living on the streets isn't easy – or safe. Mike knows this firsthand. While sleeping in some drain tunnels, he awoke to find police officers swarming the neighborhood.
"They told me a man in the tunnel next to mine was beaten unconscious with a lead pipe. I had to get out of here. I needed to get help."
By God's grace, he heard of a place called Gospel Rescue Mission and decided to give it a try. Here Mike found a safe place to lay his head. A real bed. An actual pillow. A place of rest … of love … of hope.
Give the Gift of New Life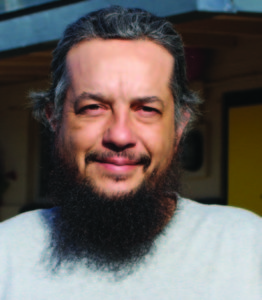 Today he overflows with gratitude for those who make the ministry of Gospel Rescue Mission possible. "Here I've felt the Holy Spirit," he says. "I've been blessed. GRM has changed my life. It's like night and day."After alcoholism cost him his home and his family, Roberto has been set free from his addiction and found new life, thanks to your compassionate support.
"You know, I've been to hundreds of AA meetings, to detox, other rehab programs, but nothing worked like this place has. The difference is God. I was an atheist before I came, but I renewed my vows with God here, I got baptized and nothing has been the same since." – Roberto, graduate of GRM's Recovery Program