"I was raped. I slept outside in the ditches with bugs and went hungry most days. I had to beg for food." 
Sarah's life fell to pieces because of her heroin addiction. She came to Gospel Rescue Mission broken, hungry and looking for help. 
Sometimes, you sow a seed, and you have no idea what you'll reap, or when.
My grandfather was a railroad man. He saw "hoboes," as they used to be called, "riding the rails." His heart went out to them. He began bringing them food. By God's grace, he came to faith in Christ — and finally realized Who had planted that compassion in his heart in the first place.
Eventually, my grandfather left the railroad business … and founded the Gospel Rescue Mission here in Tucson. They called it a ministry of "soup, soap, and salvation" … a meal, a shower, and an opportunity to know Jesus.
Today, years later, my grandfather's prophecy has come true. After giving most of my adult life to caring for the under-privileged, I'm deeply honored to take the helm of GRM. I'm also grateful that you're standing with me … for the sake of so many needy children and adults, individuals and families, here in Tucson.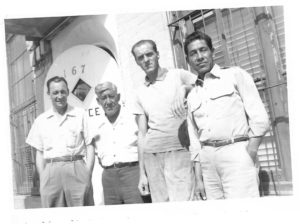 He gave his life to the cause of helping the poor here in our city. He sowed hope into the lives of the hopeless. But he didn't know he had sown a field of labor for his granddaughter too … until he was on his deathbed. In that moment of revelation, he said to me, "Lisa, you're going to continue the work I started."
Let's continue to sow. 2019 is our "Year of Opportunity," and our theme this month is "Opportunity to Sow." When you sow into GRM through your generous giving, people in need reap hope. The age-old ministry of "soup, soap, and salvation" is still transforming lives, by the power of God's love.
But the harvest you set in motion doesn't stop there. A person rescued and restored through the unique ministry of GRM goes on to bless others, sowing still more seeds of transformation. You never know, when you sow, how far your love will go.
And it's not just men. Although the Mission was founded to sow seeds in their hearts, as time went on, more and more women and women with children found themselves in need of hope. We had to reach out in a different way. Sarah is a perfect example of what a seed sown in love is capable of.
She was born to teenage parents, in a family wracked by alcoholism and abuse. By 13, she was using drugs to numb the pain. By 15, it was heroin.
"That's where my entire world started crashing," Sarah remembers.
She became violent, a screamer, a fighter. She dropped out of middle school. Since then, she's been homeless three times.
"It was awful. I went hungry most days. I had to beg for food with a sign and do very embarrassing things. I wasn't able to shower. I slept outside in the ditches with bugs. I had my things stolen multiple times by other homeless people. I was raped when I was homeless. It was just an awful experience."
She was in and out of prison. Twice, she attempted suicide. Her son was taken away from her; her own parents signed the severance papers. Still, Sarah couldn't shake the drugs. "I would raid houses, steal from my friends, shoplift, beg for money, anything to get high," she says. "It was a life of complete destruction. Heroin ruled my entire life."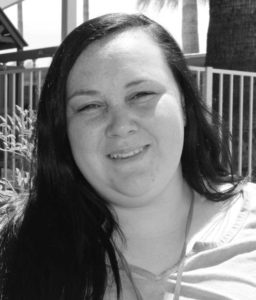 Sarah has become a fervent prayer warrior. She has hundreds of names in her prayer journal. Among them: members of her own family. And she continually reaches out to people in need. She provides food, and shares her testimony, and invites them to GRM. "Just planting that seed is so important,"
But the day finally came when Sarah cried out to God for help. And He brought her to us.
"I've been to other rehabs; nothing compared to Gospel Rescue Mission," Sarah says. "The other rehabs didn't have God involved, and that's really what saved my soul…. This place saved my life."
When she arrived, Sarah had hepatitis, and she was on seven different psychiatric medications. Today, she's healthy — and she's been clean and sober for a year and a half. "This place completely changed my life," she says today. "I've found a relationship with Jesus Christ, and that is the most beautiful and amazing experience that I've ever had.  I've found true joy here."
Who knows what God will make of the seed you sow into GRM today?
she says. "Plant the seed." Her long-term goal is to serve as a missionary!
I hope you'll give generously. Take this "opportunity to sow." See what God will do through you! And I thank you, from my heart, in advance. God bless you!
P.S.    Miraculously, God has restored Sarah's relationship with her son and her mother. She has forgiven those who abused her. "I have a peace and a joy now that passes all understanding," Sarah says. She thanks God for Gospel Rescue Mission. "This place really saved my life," she says, "and for that I will be forever grateful." Her gratitude goes to you. Please sow today into another life like Sarah's!
P.P.S.  Would you join me in praying for Gospel Rescue Mission and the men, women and children we serve? To get started I have enclosed prayer suggestions for your use. Keep it in your Bible or prayer journal as a reminder to pray. Please check the box on the reply card to let me know you are joining me in prayer.