No doubt you've heard about the Coronavirus (COVID-19). It's affected all of us in ways we couldn't have imagined just weeks ago — but we know that God has us in the palm of His hand – and He calls us to be a voice of hope and peace in our community. We stand in faith as always to serve the least, last, and lost, but to keep everyone as safe as possible, we're taking extra precautions…
• We're taking temperatures upon entry – those who have a fever will be given a mask and taken to one of our 4 casitas re-designated as isolation rooms
• All tours are suspended until further notice
• We are not currently accepting donations of fabric items (clothing, linen, upholstered furniture, etc.)
• We're reinforcing illness prevention procedures as recommended by the medical community
• We've postponed our First Annual Easter Brunch
We are taking these precautions because unlike most other organizations and companies, we don't have the option of closing our doors or working from home. In fact, we are anticipating a large increase in demand for our services in the days and weeks ahead. Many are already losing jobs due to the crisis. Families are being pushed over the brink. For their sake, we must be prepared.
Now is the time for us to shine, to be a bright light in the darkness. But we can't do it without your help. Many of our volunteers, who are older, are wisely staying home. But the work goes on. The need is greater than ever and it's up to the Church to keep the hope alive.
This is a tremendous opportunity for us to be that voice of hope and of peace – His peace, that passes all understanding – to point to a Savior who is more powerful than disease and despair, who has promised to exchange fear for hope in the most troubling of times. Help us keep serving the most vulnerable with a special gift today. For the sake of those with nowhere else to turn, we need your partnership now more than ever.
Thanking God for you,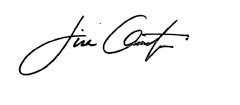 Lisa Chastain
Executive Director
P.S. These are uncharted waters for all of us. Even as many isolate at home, we cannot forget those who have no home. These are the times that the hope found in Christ shines brightest. Help us share that hope with those who are most vulnerable during this crisis. Thank you in advance and God bless!