If you had met Wes back then … maybe you rented a nice apartment in a big, beautiful complex, and Wes was the manager … you would never have guessed the truth about him.
You were dealing with a high-functioning addict. A man who started doing drugs in high school, and spent the next 20 years addicted.
At first, he told himself it wasn't a problem. Then he told himself he could quit. Sometimes, he tried.
"The thing about addiction is that it's progressive," Wes says — "not progressively better but always progressively worse. Early on, I was able to stay sober for years at a time. Towards the end, my best efforts gave me three days at most."
Working in property management, his company provided housing. If he got fired, he would simply find another position that came with an apartment. "That's how I avoided homelessness for so long," Wes says.
Occasionally, he signed himself into recovery programs, but he was still "progressing": getting worse instead of better. "The last program I went through," he recalls, "I was using during the program."
Ultimately, his addiction overwhelmed his ability to function. He had overseen housing for thousands but ended up homeless himself.
"By the end, I had burned all my bridges. Family, friends, all of it. Too many times they heard me say 'This time, I'm going to do it.'"
Wes turned a corner when he found himself in jail. "I had some time to think about where I was in life, with my mind clear." He sensed God speaking to him there. The message was loud and clear: "I've been chasing you for years."
By then, jail was the only home Wes had. After his release, he slept in Santa Rita Park. That's where he heard about Gospel Rescue Mission.
"As soon as I walked in the door, everybody was so nice to me!" he remembers. "I helped out in the kitchen that night, and there was a real camaraderie there." But it was more than just pleasant; it was meaningful. "I had been reading the Bible by myself, and was looking for somebody to talk to about it — and here they were talking about the Word!"
Soon Wes was put in charge of the kitchen. He flourished. Then we hired him as a discipleship instructor. And he started moving up. He became a recovery coach, Recovery Program Coordinator, Men's Shelter Supervisor, and most recently served as Project Manager at the new Center of Opportunity. He was just promoted to Director of Volunteer Engagement and will now be working to provide meaningful, rewarding, and engaging experiences for new and existing volunteers.
All in all, Wes has been serving at the Mission for 15 years, has been sober for 18 years, and is one of our most valuable assets. "The Mission has been a complete blessing in my life," Wes says. "It's given me a place to worship, to spend time with God every day … and share with the men how it's transformed my life, how hopeless I was — and how I have hope today."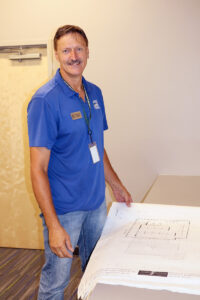 And when God restores a life, it's just the beginning. Outside of work here at the Mission, Wes is using his years of property management experience to operate, alongside his wife of 12 years, two sober-living houses.
"We work with guys who have been in sobriety for a little while but have had a long history of addiction, like mine, and have wrecked their life financially and relationally along the way," Wes explains. "We help walk them through the process of rebuilding."
Recovery … rebuilding … restoration. Wes has experienced it, firsthand, here at the Mission. And there are thousands more like him — people whose lives have been touched and transformed by the power of God's love, people turning to us right now, in need of that same restoration.
Which is why I'm asking today for your generous gift of support for those who will show up on our doorstep — needing a meal, a safe place to sleep, clothing, hygiene supplies, help with jobs … they'll need counseling, job training, a connection to state services …
Most of all they'll need love — just like Wes found here. They'll need hope for the future … and they'll find it in a relationship with Christ.
But it all has to start with you, willing to make some small sacrifice of love. Would you please be that friend right now? Would you please give a generous tax-deductible contribution to help us open our doors, to provide comfort and care, and real hope, for the next Wes who arrives in their moment of need?
I pray you will.
Thanking God for you,
Lisa Chastain CEO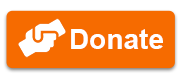 P.S. True restoration happens by God's grace … and you and I are privileged to play a part. Please give today!