It's not just hot outside; in Tucson this summer … It's deadly hot.
People are dying — simply because they have no place to go that's safe and cool.
The tragic truth is that a record-shattering 494 people died from the Arizona heat last summer — a staggering 74.5% increase — the hottest Tucson summer ever recorded. The average high temperature in July was an astonishing 104° — the average overall temperature was 91.5°. We had 16 days that never dropped below 80°, another record.
It seemed things couldn't get worse. Then came August: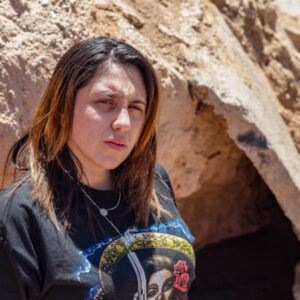 A record-breaking 24 days of 105°+ heat.
A record-breaking 13 consecutive days with highs over 105°.
A record-breaking 4 days of 110°+ heat.
And the list goes on — I could fill pages with incredible summer stats … all of which means suffering, sickness, even death for people living on the streets.
Brittany can tell you about it. She spent 6 years out there. "I don't know how I survived," she says today. "I saw guys passed out from the heat on a regular basis." If she could find a water source — a spigot, anything — she would wet a rag and try to cool herself with it.
It wasn't always like this. At 23, she had a good job as a certified medical assistant. But she tried a boyfriend's drug of choice: heroin. Addiction set in fast. She started arriving late to the job, exhausted. "I even nodded off a couple of times while checking in patients," she recalls.
Inevitably, she lost her job — couldn't pay her rent — lost her home — DCS took her two little children, for their own protection.
She couch-surfed with friends for a while, but relationships frayed. "I burned a lot of bridges," Brittany says sadly. Eventually, she was living on the streets, "sleeping in tunnels and campsites in the desert… not having indoor shelter made it rough. Being on the streets in the summer was miserable."
One day, "excruciating pain hit me like a train," she recalls. "Someone called an ambulance, and they took me to the hospital." It was a kidney infection, the result of severe dehydration.
After she was released, she was arrested on drug charges. Jail time may have saved her life. It was Brittany's probation officer who pointed her to Gospel Rescue Mission.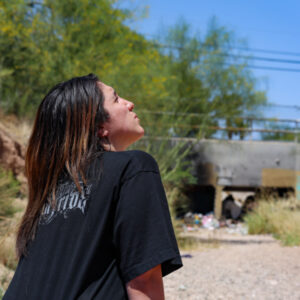 "I had been to a lot of different rehab centers," she says. "I never completed them, and always relapsed." But our faith-based program connected to something deep down inside her. "The main textbook we use here is the Bible," she says. "That made all the difference for me. It's spiritual warfare out there. Here, we're healing spiritually… it's had a profound effect on me!"
We are seeing the power of Christ's love transforming Brittany before our very eyes! "If He can forgive me and die for me," she declares, "then I can forgive myself and get my life together. I feel like I'm a late bloomer, but I am slowly rebuilding."
Her dream is to become a licensed practical nurse, and eventually an RN. She hopes to reconnect with her children. "GRM and God have given me that hope, through helping me stay sober," Brittany says. "I'm serious about changing my life."
The support that I have here at GRM," she adds, "can't be compared to my previous experiences in rehab. The support is heartfelt and genuine. The staff and volunteers here love people and love helping those of us who are wounded. The support is of such a great magnitude, it's hard to put into words."
Brittany is talking about you. Your prayers and giving, your practical expressions of God's love in support of this Mission, are being used by Him to save lives, transform lives, redeem the lost … to fulfill the promise of Joel 2:25: "I will restore to you the years that the swarming locust has eaten."
And I pray you'll reach out to save another life like Brittany's. This can't wait. We've got to open our doors to people who are suffering in the Arizona heat this summer.
As you give today, you'll provide a safe comfortable place of shelter, nutritious meals, fresh clothing, hygiene supplies … and more: Bible-based discipleship and recovery, help finding work and housing, connections to crucial community resources … everything someone like Brittany needs to start life over again.
Please let me hear from you quickly. We need your strong support.
Thanking God for you,
Lisa Chastain
Chief Executive Officer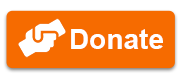 P.S. Many of our friends get busy with vacations or summertime activities and forget to give. Please don't forget. So many men, women, and children will be in need. Your gift today will bless them, and keep them from a potentially tragic fate on the summer streets. Thank you again!