When you look back across your life and realize that alcohol has destroyed everything and you've lost your children…
What can you do? Where is hope?
Gwen descended into a haze of alcoholism — a fog so dark and dense, the authorities took her children from her.
In despair, she moved back in with her family. But this was where it all began… a toxic environment where drinking was accepted, even expected. Gwen struggled with her addiction but was helpless against her private demons.
She was desperate to get her children back. She enrolled in classes required by the courts. Twice-a-week visits were arranged between her and her children. But still, Gwen couldn't shake free of her drinking habit. She missed a visit with her kids. Then another. Then a third.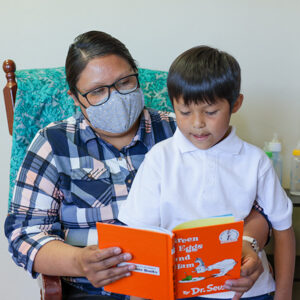 Her children, living in foster care, were always distraught when Mom didn't show up. Over time, in their confusion and anger, they became unruly, more and more of a problem to their foster parents.
One day Gwen woke up and realized how badly she was damaging her children.
"It hurt me to know that I hurt my children by not being there for them because of my addiction," she recalls.
And the ache of that realization finally brought her to a harsh conclusion: "I didn't want to live a lonely life… trying to drink my pain away."
But wishing didn't solve anything. "Seven months had gone by and I wasn't getting anywhere," Gwen remembers. "I was seeing my kids twice a week, but the courts weren't progressing to unsupervised or overnight visits. My family wasn't encouraging me to change."
She urgently needed to get away from her family.
She urgently needed to stop drinking.
And she urgently needed help regaining custody of her children.
She had been striving—"still trying to do things by myself," she says. "But it never worked… One day, I decided I couldn't do it anymore."
That's when God, in His mercy, brought her to Gospel Rescue Mission.
When Gwen entered our Women's Recovery Center, she was leery. She hadn't realized she was entering a faith-based program. She had known God as a child, but that was a long time ago. What was going to happen here?
Transformation.
We loved her relentlessly. Gave her stability, security. Provided the practical tools to start rebuilding her life. Here, Gwen reconnected with God. She found sobriety. And she got her children back. All in just four short months!
No wonder Gwen loves Galatians 2:20: The life I used to live I no longer live. "God healed my broken heart," Gwen says, "and put the pieces back together."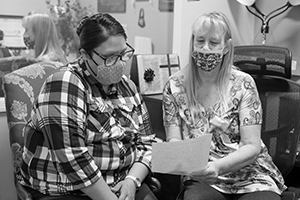 Today, she and her children are looking toward getting a place of their own. And Gwen, a degreed medical assistant, will pursue her license as an emergency room nurse practitioner.
We often say this ministry is "more than just shelter and a meal." Gwen is living proof of it!
With the faithful, generous support of caring friends like you, we fully embrace our guests with the love of the Lord. We address their needs holistically – not only their immediate material needs, but the whole array of their needs on every level: spiritual, emotional, medical, legal, and more.
Your love for your neighbor makes it all possible.
As Mother's Day approaches, I hope you'll give to help another mom like Gwen, another family like hers, another lost soul in distress. Please pave the way for lives to be redeemed and transformed by the power of God's love. Give your best possible Mother's Day gift … and let's see what God will do!
I hope to hear from you soon.
Thanking God for you,
Lisa Chastain
Chief Executive Officer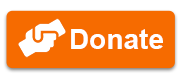 P.S. Gwen's children — ages 7, 6, 4, 3, and 1 — are so happy to be back with Mommy! "I really like God," 6-year-old Justin said, "because He brought us back together!" I'm with Justin! Your giving sets God's work in motion.