Your prayers and support change lives! 
There are more vulnerable individuals and families than ever before. 59% of Americans are just one paycheck away from being homeless, and 32% of Tucson residents experience hunger. These are up from pre-pandemic numbers because of shortages, inflation, and rising housing costs. We see the need in our community daily as hundreds visit Gospel Rescue Mission in search of a meal. It's unlike anything we've experienced in decades, and it's heartbreaking.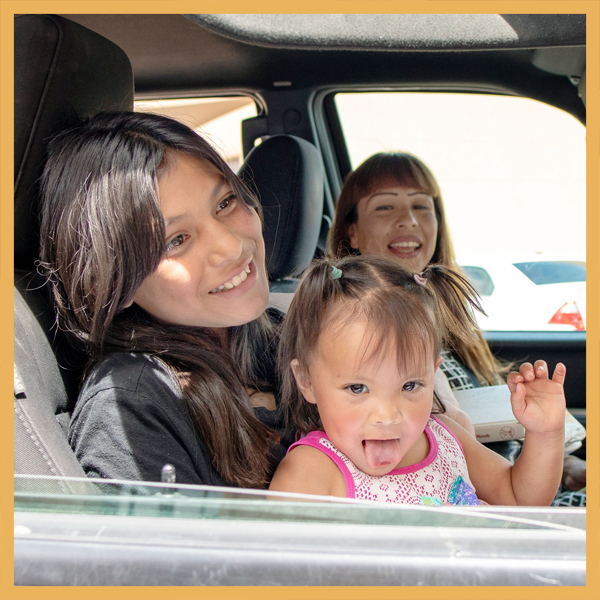 Thanksgiving is quickly approaching, and when most of us think about the holiday season, we picture the warmth of a home filled with people we love. We think about the foods that remind us of our childhood, and the traditions passed down from generation to generation. And whether we've lived in want or plenty, most of us know what it's like to feel welcomed, surrounded by the people we love. Yet, our neighbors who are struggling with poverty, food insecurity, and homelessness have a completely different holiday experience.
But thanks to your support, we're able to help people who are suffering. And it begins with a meal.
Thanksgiving Blessings to Go is so Much More Than Just a Meal! 
Last November, David's brother drove him to Gospel Rescue Mission after being exited from yet another recovery program. He didn't know it then, but he was heading to the 2021 Thanksgiving Blessings to Go event.
David had spent the last 15 years in addiction, slowly spiraling down to rock bottom. Alcoholism cost him everything that was important to him—his home, his job, and his relationship with his daughter.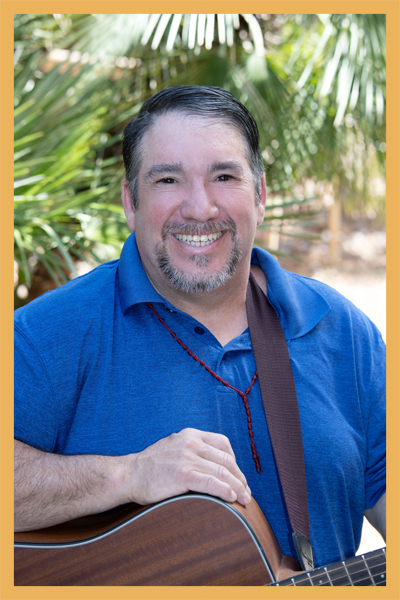 He had a happy childhood. David had an aptitude for music, which he pursued for many years. In his early twenties, he was married and started raising a family. David worked construction during the day and played music in bars at night. He loved his wife very much, but she was an alcoholic and meth addict.
One day he came home from work to find his 4-year-old daughter missing and his wife passed out, unaware that their daughter was blocks away, on a playground by herself. That's when David knew their daughter was no longer safe. He decided he needed to leave his wife and seek full custody of his daughter. As his daughter grew, the loneliness from raising her alone and the worry over bills and other stressors caused him to sink deeper and deeper into depression. It started with a few beers before bed and slowly became an addiction that consumed his life. By the time she was in college, he was drinking throughout the day and occasionally using cocaine to sober up for work.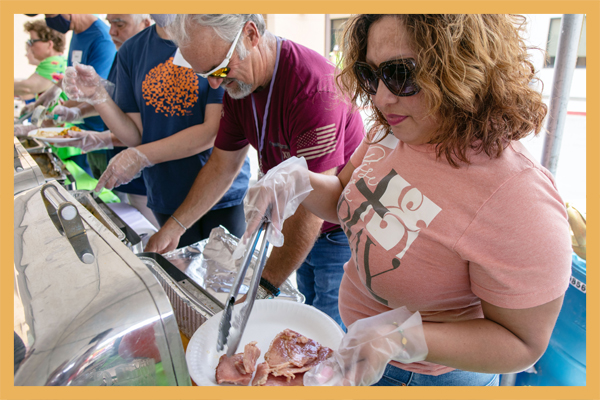 That Thanksgiving, David was searching for something—anything—to help him. He didn't expect much from a shelter but was surprised by the warm welcome he received from the volunteers and staff—serving him a meal, providing him with care items, and ministering to him. He spent the entire day at the outreach event, talking to staff and learning more about Gospel Rescue Mission. The next day, David showed up at intake and started his journey out of addiction by entering our Recovery Program. 
"I've been to a lot of rehabs, and the only factor they didn't have was the Jesus factor. And I'll tell you what, this has been the factor that has been needed the whole time. I have peace in my heart… I don't feel like I carry the burden that I used to carry anymore. I feel forgiven for the things I've done. I don't carry those anymore. I give them to Jesus. And I've never done that. I've always carried it."
It started with a meal, but now David has been sober for seven months. He has a relationship with God, has restored his relationship with his daughter, and leads worship on Fridays.
"I still struggle with depression. It's something that doesn't just go away. But I'm learning to give it to Jesus, to trust Him. My goal isn't to just get out and make money—it's to do what God has planned for me. He has a plan for me because I should be dead."
Thanksgiving Blessings to Go 2022!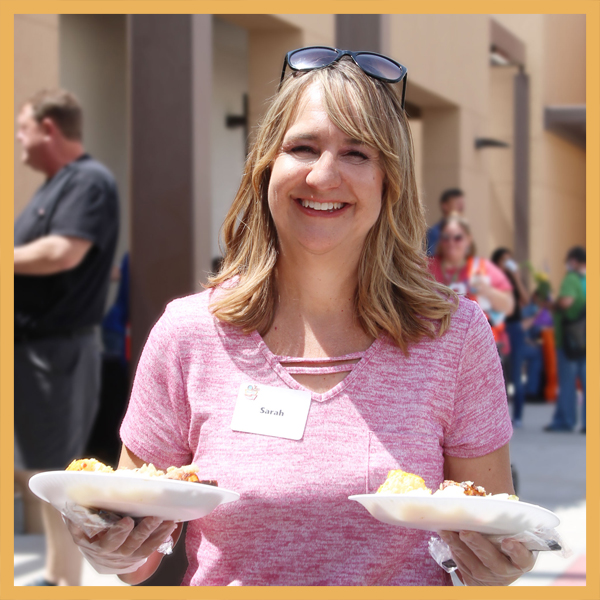 For decades, we have looked forward to our annual Thanksgiving Banquet. We prepared hundreds of turkeys and all the traditional fixings while our staff and volunteers worked for months to get all the details right. Every year it was special—we knew that it meant everything to those who had nothing because it showed them the love and grace of Jesus. During that time with us, they became a part of a community; they weren't isolated or alone—they were loved.  
This year, the need is greater than ever before. We know that this event will profoundly impact the lives of our homeless neighbors, who have maybe lost not only their homes but also their friends and families. They are alone for the holidays, with nothing and no one to comfort them. We know the impact this event will have on the lives of those teetering on the brink of homelessness. They are afraid for the future, worried about how they will make it another year, and ashamed of where they are.
For all of these men, women, and children, it's more than just a meal.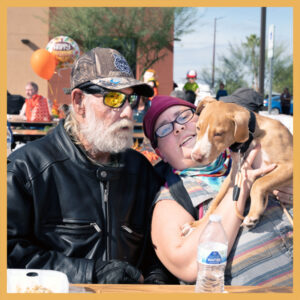 It could be the first time in years they've experienced the warmth of a traditional Thanksgiving meal—received like a family member.
 For some, it is the hope and practical care they need to make it through the holidays. For others, like David, this is the first step they take toward recovery and transformation. Last year, we had the privilege of praying with hundreds of people, providing care packages, delivering over 2,600 meals, and welcoming homeless men, women, and children in to start their journey from homeless to wholeness.  
Because we are running this as a hybrid event (dine-in or drive-through), and because we know the need has grown this year due to inflation and rising costs, we estimate several hundred more will attend, making this potentially our biggest ever Thanksgiving event—all made possible because of you!  
Thank you for your support, and for your prayers that make our Thanksgiving event possible!