Johnny is remaining steadfast in his recovery. Six months ago, we first talked to Johnny about his struggles. He was honest about his addictions and the challenges he was facing with his family. We had an opportunity to catch up with him last week, and we're excited about all God is doing in his life. Just recently, he had an opportunity to travel to Texas and see his oldest graduate from High School, which was very emotional, as Johnny felt very proud… and blessed.
Johnny's story is another example of how a person's life can be turned around when trust is placed in Christ.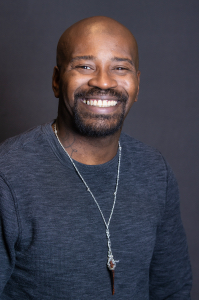 From the age of seven, Johnny developed a taste for beer, and, as a young teen, he started drinking and using drugs socially. However, by the time he was in his 20s, his alcohol and drug habits had developed into an addiction, yet he remained functional. Johnny worked various odd jobs, settled down, and started a family. But he wasn't happy. In his relationships, he had described himself as a womanizer, seeking after what he wanted without finding contentment. So, his relationships were not healthy. His marriage did not last. Johnny knew he needed to change his life.
In 2019, he checked himself into rehab to work through his drug addictions. Although he was successful in getting clean, he did not stop drinking. Still, he started a new life, free from his heroin addiction. After some time, Johnny settled into a good job and met someone special. Yet, just as they were starting their life together, she suffered a sudden heart attack and died in his arms. Johnny immediately fell into a deep depression. He even stopped eating regularly but fell into alcoholism and lost weight. His brother stood by his side and helped him through that tough time, but the trauma remained. Then, in 2021, Johnny got a call from his estranged wife and moved to Tucson. "I would do anything for my kids," he said, "and I wanted to try to work things out." Yet, things didn't quite go as planned, and they split up again after two months—Johnny finally hit rock bottom—he found himself living on the streets. After a few weeks of sleeping on a bench downtown and a run-in with a javelina, Johnny came into Gospel Rescue Mission.
At the front doors, Barbie asked, "What do you really want?" And Johnny broke down and cried. It was the first time he had asked for help. "And it was just, you know, a big relief because I felt that now that I've made that first step, it's going to be a better life." But he didn't know what help was available. Or even what he needed. At first, he asked to be placed into Workforce Development, just wanting to get back on his feet. Yet, another guest talked to him about the Recovery Program. "It was the best decision I ever made," Johnny said. Because, after a short time, he was getting visits with his daughter and stepdaughters. "They love coming here and seeing what I'm doing. They are so proud of me!"
Johnny is still in recovery and is appreciating how much he is learning in classes, but what is making the most impact in his life is his relationship with his Lord and Savior, just learning how to walk in His ways. Learning how to cope with traumas. And learning how to love. Johnny's whole life has changed. And now, he is looking ahead, listening to God's will for his life, but he would like to receive an RSS certification and give back. Yet, whatever is next, Johnny knows that he can't do it alone; he is holding onto God, "everything is through God. Everything. You got to have God at every step."
Let's pray for Johnny's continued success in recovery.