For Rocky, alcohol and drugs have always been a way of life.
"In my family, it was normal. When I was nine, I was smoking the marijuana my cousins and aunts and uncles shared with me. At thirteen, I started going to parties and graduated to cocaine. I've been using all my life."
But what using drugs did to Rocky was anything but "normal."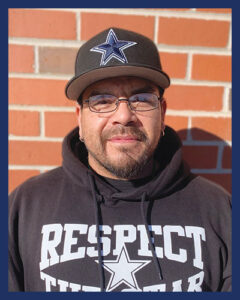 "I was blind to all the issues it caused. I was an angry and demanding person and my life was in disarray. It's hard to see it when you're numb all the time."
Even after two and a half years in prison, a failed marriage, and eventually becoming homeless, nobody could convince Rocky it was time to get help.
"Each time I came to Gospel Rescue Mission they would encourage me to try recovery. But I would tell them, 'Maybe next time; I just need help getting a job.'"
Then God's love stepped in.
"I woke up one day in a jail cell with a list of charges and none of them rang a bell. It scared the crap out of me. When they released me, I went straight to the recovery program."
Even then Rocky had his doubts, but little by little God began to open Rocky's eyes – and his heart.
"This place is full of love. It's slowly replacing the anger I had stored up inside me for so long. It's not easy. Loving your neighbor means you have to learn to forgive. They taught me how to forgive myself so that I could begin to forgive others."
Rocky is still in the beginning stages of our addiction recovery process but we've got high hopes for what God has in store for him. The fruit is already beginning to show.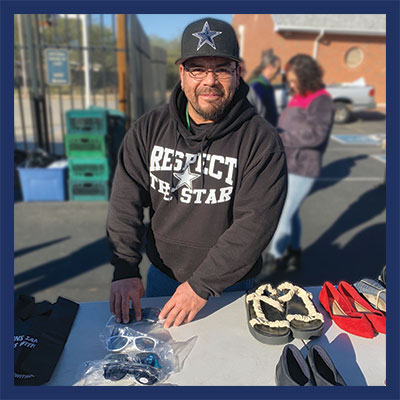 "I started volunteering at the clothing drives that they have. I love giving back, especially helping out the new guys that come in. I see so many who have the same mentality that I did. They don't think they need help, but it's really a fear of change that's a big part of it."
Today, Rocky is experiencing a new "normal" – God's "normal!" Thanks to your support, God's love is at work in him and through him. And even though he's just starting out, we know that love will see Rocky through to completion.
Because love never fails.