It Starts with a Meal…
Have you ever been hungry? In need? Have you ever felt overwhelmed just keeping up with the high cost of living and groceries? Imagine the anxiety a person might feel if they don't know where their family's next meal is coming from. Unfortunately, this is a harsh reality for many in our community. And, with your support, we can make a real impact in families' lives by helping them this November. And it starts with a meal.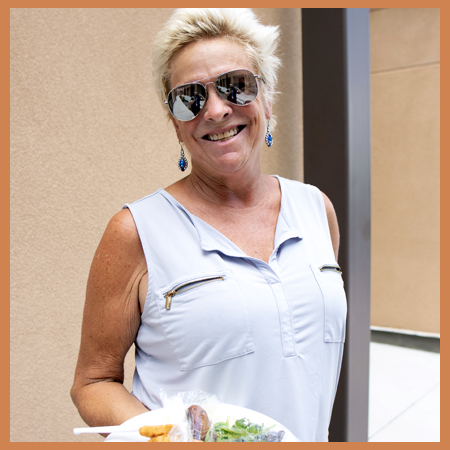 Valerie was homeless and living on the streets for five years. She was blessed to be one of the first residents to move into the Center of Hope apartments but periodically needs just a little help. Valerie sometimes comes to pick up a free meal from our friendly volunteers and staff. "I feel like I'm taken care of… Three times a day, there's always a good, wholesome meal. I especially love the salads. And there's always a sweet. I love sweets."
Jason is living sober and wanted a fresh start. He moved from Nevada to Arizona with his family but could not find affordable housing. For the past few months, he has been working as a day laborer until he could find a more stable job. While living on the streets, he found and rescued a pug.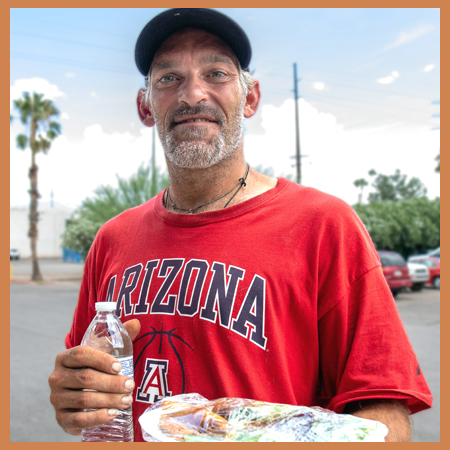 When he discovered Gospel Rescue Mission, Jason found all the help and resources that he and his family needed to make it through the difficult monsoon season, and he was surprised at the quality of the food that was served. "You guys must have a chef here!"
Maria, her husband, and their 16-year-old son became homeless a few weeks ago after their anticipated apartment fell through. Now they spend days trying to find a safe place to sleep. They come to GRM for meals because they know they can find food and they know it's a safe place to rest for a while.
Chris' wife was born with glaucoma. A year and a half ago, complications from diabetes caused her to go blind. Their lives were turned upside-down. Chris became the sole provider for their family, in addition to his wife's full-time caregiver. However, they lost their home within a few months and began living in their van. They come here often to eat as they work to save enough money to find a place to live. "It's hard to come up with $4,000 to cover the first month's and last month's rent. With no credit and bad credit, we don't qualify for anything." 
In addition to serving our guests in the Dining Room, anyone in need can come to GRM to receive a meal. Every day we meet people like Valerie, Jason, Maria, and Chris. We are filled with compassion upon hearing their stories and overwhelmed by the need in our community that seems to increase every single day. 
Not everyone is ready for help.
Not everyone is ready to give up their old life. For some, admitting they need help and humbling themselves can be really difficult. Having to be accountable and live in a community can be too daunting. But, when they are ready, we can offer emergency shelter and programs in Housing, Workforce Development, Recovery, and hope in Christ.
And we can offer a meal to everyone in need. 
We can also pray for anyone who is suffering. We can be the hands and feet of Jesus, offer hope, and show them the promise of a new life. 
Thanksgiving Blessings to Go gives us the opportunity to serve thousands of people who are suffering. It's a time for us to pray with them, give them help, and welcome them in to receive help. And while not every person who comes to the banquet is ready to receive help, we still get to plant that seed and pray that it takes root. 
We are just a few weeks away from Thanksgiving Blessings to Go and we need your help! There is a severe shortage of turkeys this year. Both the cost and availability of poultry will impact how many turkeys we can serve this year. Any help you can provide will make a profound difference to our hurting and homeless neighbors at the banquet table.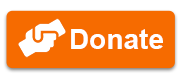 Thanking God for you,
Lisa Chastain
Chief Executive Officer
P.S. I have just learned that Jason, along with his family, came in to GRM for more than a meal. He recently secured a promising full-time job and is now in our Housing Program. 
P.P.S. With your help, we can make a real difference in the lives of people who are struggling this November. And thanks to a generous $100,000 matching grant, the gift you give today will be matched dollar-for-dollar. It will have twice the impact. Please consider making a donation today to help us meet the growing needs of those who are hungry and hurting this Thanksgiving.