Watch the short video below to see how you can help someone in need this Thanksgiving!
Compassion is stronger than any virus. Together we can make this the good kind of viral and stand in the hunger gap! Please help us share this video.
Just $3.02 is all it takes to feed one hungry person this Thanksgiving.
Please share this video by email by clicking here
or by sharing this URL: grmtucson.com/holiday.
Thanksgiving Blessings To Go
For over three decades, we've hosted a traditional Thanksgiving banquet in a sit-down gathering for our homeless neighbors and those in need. To keep everyone safe this year, we won't be sitting down, but standing in the hunger gap with Thanksgiving Blessings to Go, a COVID-safe drive-thru outreach on Wednesday, November 25th, from 11:00am-2:00pm. Anyone in need is welcome to drive up and get a Thanksgiving meal.
Click here to download the flyer.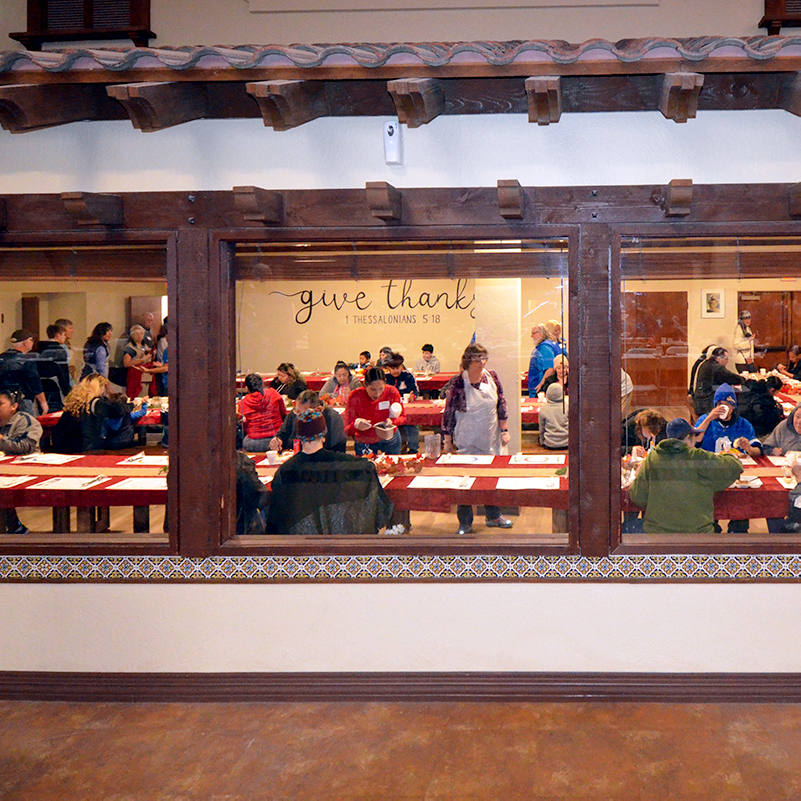 "Because no one should have to eat their Thanksgiving dinner out of a dumpster." Pastor Roy E. Tullgren III, Donor and Church Engagement