Thanksgiving
Blessings To Go
Nothing is more important to us than keeping our guests, volunteers, and staff safe, so this year we'll once again serve our Thanksgiving banquet drive-through style. Please join us on Wednesday November 24th, from 11:00am-2:00pm, at the H.S. Lopez Family Foundation Center of Opportunity, 4550 S. Palo Verde Road. We'll serve hearty ready-to-heat-and-eat meals to everyone, plus a box of vital resources such as nonperishable foods and hygiene products. Everyone is welcome to drive up and get a free meal.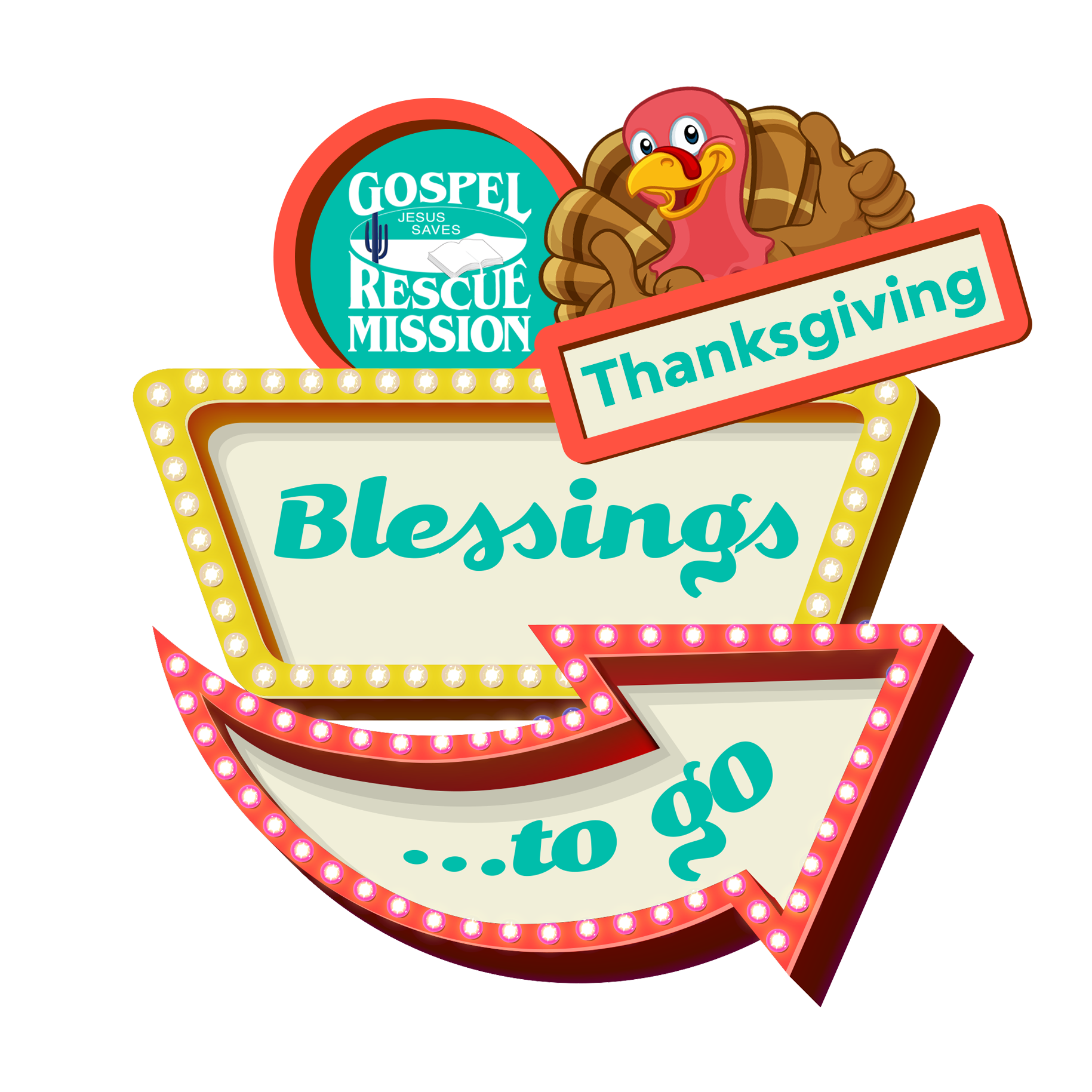 No one should go hungry anytime, especially at Thanksgiving. Your gift of time and support will help us reach hundreds, if not thousands, of guests at our Thanksgiving Blessings to Go event. It will help us prepare and serve a traditional meal, create and distribute resource boxes for those families living on the brink of homelessness, and offer prayer and the opportunity for a new beginning.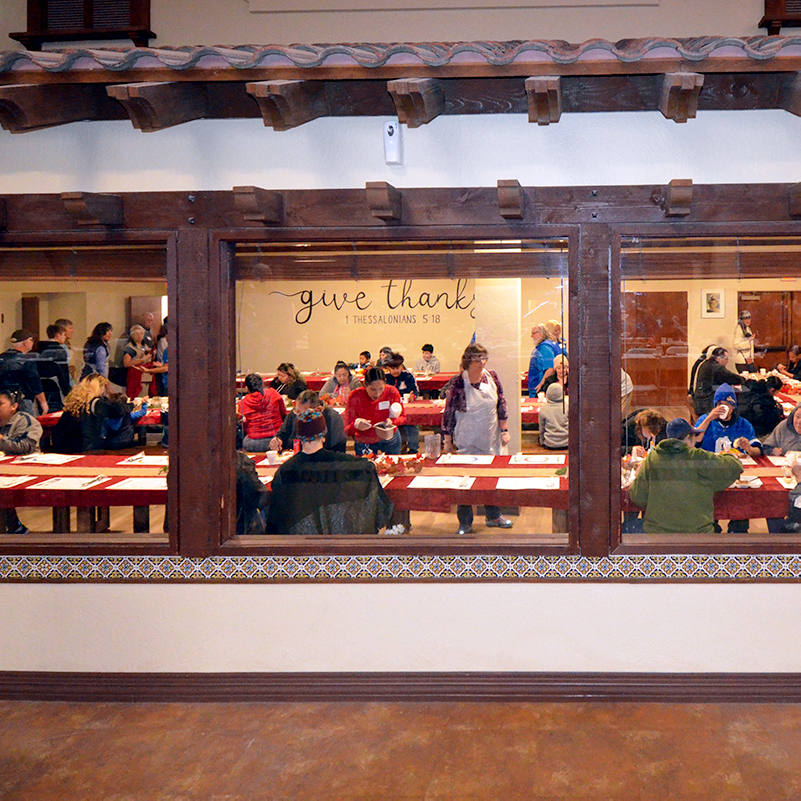 Help Provide Meals for Those in Need
"We thought everything was okay a few months ago. Now, we are where we are, but we're going to make it through, thanks to people like you. Thank you so much!" Katie S.
"Me and my four kids have come here twice now, and it's been a huge blessing with the hour cuts that we've had. Thank you guys for everything!" Laura V.
"All this stuff that's been going on, it's hard. It's hard. It's scary. You guys are really helping. We thank you so much!" Henry H.