You pass them on the street with your eyes down, refusing to meet the gaze of the man on the corner begging for money. You feel something like compassion but not enough to bring you to action.
It's an uneasy moment for most everyone. For most of us it's because we truly don't know what to do. There is fear in approaching someone on the street and sometimes it's just easier to ignore them than to act.
Would it surprise you to know that chronically homeless only make up 18% of the total homeless population?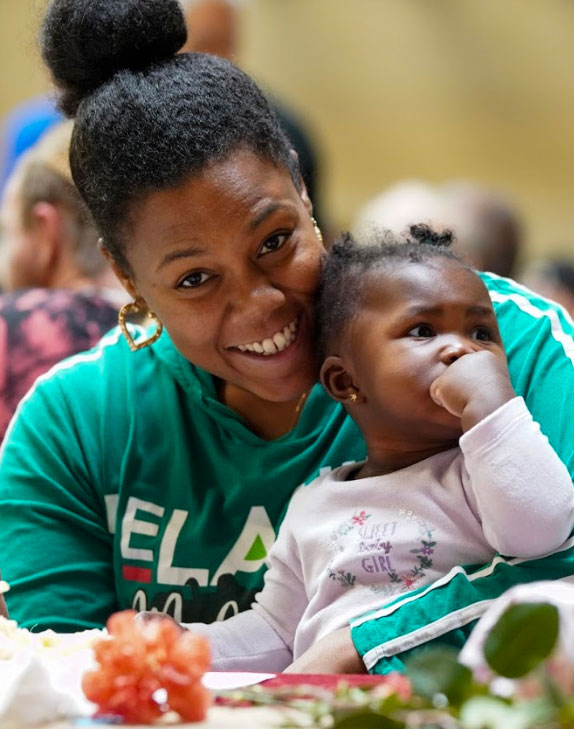 Why does it exist?
Top 5 Causes of Homelessness
What does it look like?
82% of the homeless population are transitionally homeless
It's that family that couldn't make rent and ended up spending a month bouncing from shelter to shelter until they could make ends meet.
It's the single mom who lost her job and had to sleep in her car with her baby.
What should I ...
Our goal is to get those in need to us so we can provide services and programs directly. If you know someone on the streets, tell them about Gospel Rescue Mission. If they're interested in receiving help, you can print out our invitation cards and keep them with you or in your car. You can also hand them out with a day bus pass. Click here to visit Sun Tran's website to find out how to purchase passes.
Do?
Donate your time: Volunteer as a greeter, server, or with our maintenance team.
Donate your talent: Provide legal services, teach a class, make a quilt, etc.
Donate your treasure: Become a regular financial donor. Donate nonperishable food, unused clothing, and furniture and other household items that are in good condition. Leave a bequest in your estate plan.
Not do?
Don't ignore a homeless person; a smile and a nod can go a long way.
Don't give money directly to anyone. Just say "no" but with a warm smile.
Don't give to someone loitering at a store or other retail establishment.
Don't give home-cooked food or opened containers of food.
Don't give a ride to a homeless person.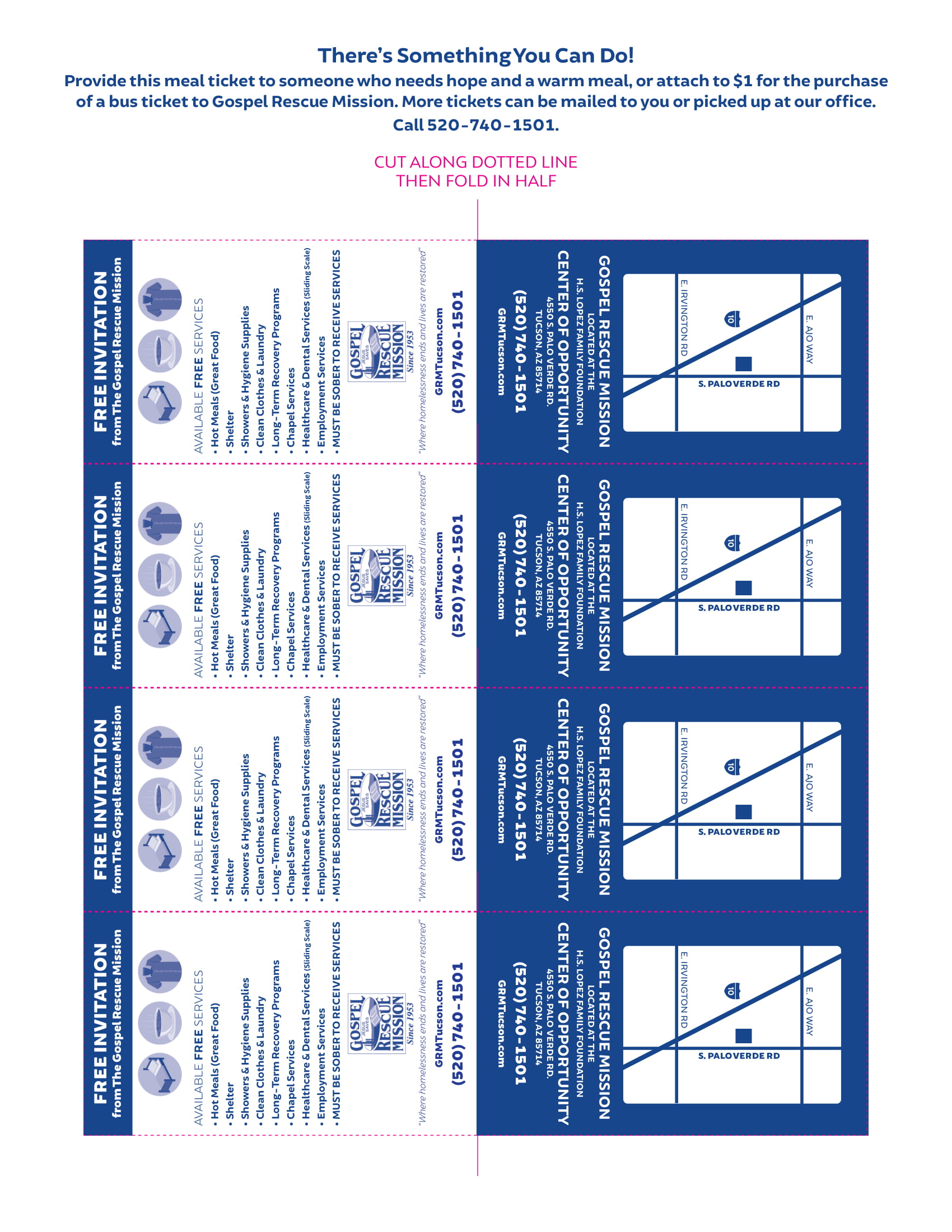 Invitation Cards
Direct someone in need to hope, shelter, and transformation at Gospel Rescue Mission by handing these out to those on the street who ask for help.
Print Invitation Cards