Horrific, unspeakable sexual abuse marked Christina's childhood beginning when she was just three years old. When she finally told her mom, she had to endure the trauma of being checked out by doctors at a hospital and reliving the experience in front of a courtroom.
When she was a teenager, she turned to meth to escape the past that haunted her – the pain she was unable to confront. For 12 years she lived under its control and it stole everything from her – her two oldest children, her relationship with friends and family, and her physical and mental well-being.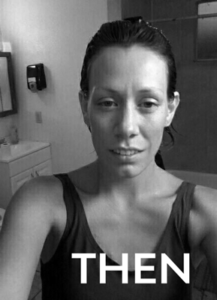 The shame of her addiction drove her away from her family and friends, until she eventually became homeless, living in camps with her mom, newborn son, and two dogs.
Tired and desperate to not lose her youngest child, Christina begged her mom to take her to Gospel Rescue Mission. This was not her first time with us. Years prior she had gone to GRM to get off the streets, but was not ready to give up her addiction. And while she wasn't ready then, she knew when she was finally ready to face her addiction, GRM was a safe space to heal.
There she found a community of women who walked alongside her, helping her process her trauma, and talk about the past that haunted her.
"I was numb…. [meth] was not healing, it was just preventing me from being in that moment with my feelings."
In the safety of that group and finally working through her haunting past, Christina found freedom from her pain. They helped her see herself the way God sees her – and for the first time in her life, she felt valued and worthy of love.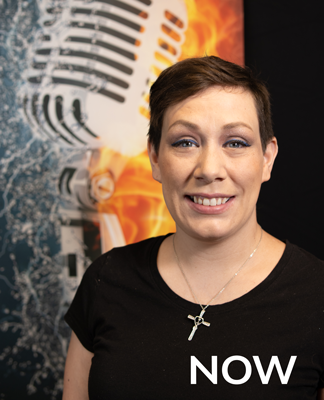 Now, she is celebrating four years of freedom from addiction. She is the loving mom she always hoped to be, and loves working as a hairstylist.
It's easy to look at someone struggling with addiction and judge them – to wonder how they could give up so much for something so harmful. But every person we meet has a story of trauma, pain, and deep hurt that led them into addiction and kept them trapped.
That's why our Recovery Program looks so different from other programs. Everyone living in addiction has spent years getting to that point – years of trauma, broken relationships, destructive habits, and isolation. That damage and pain takes years to unravel, to break the bonds that have been built, and to rebuild a strong foundation that can withstand temptation in the face of ongoing struggle.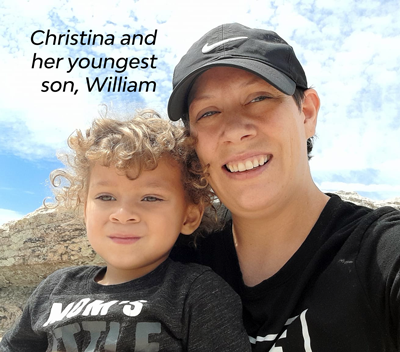 As I write this, more than 100 guests are currently in our Recovery Program. While every person's story is unique, they are all heartbreaking – just like Christina's. Through their time with us, they discover more about their addiction, uncovering the root causes, and building community with people who love them and care about them.
As you prepare your gift, I want you to think about the impact every dollar has on their lives – the restored relationships, reclaimed futures, and redefined legacies. Your donation has such an immense, eternal impact on each and every life. Please, give generously this month and be a part of their story of recovery and lifelong transformation.
Thanking God for you,
Lisa Chastain
Chief Executive Officer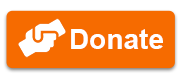 Legacy Testimony: Carlos
Carlos spent five months on the street hungry and depressed, yet unable to overcome the alcohol addiction that kept him there. One day a homeless man with a lunch bag passed him, and Carlos asked where he could get a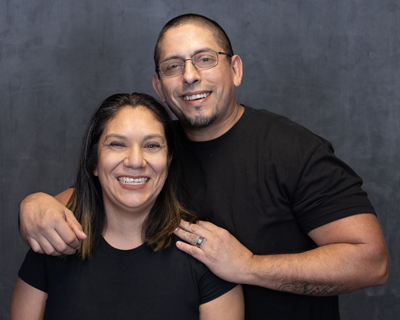 sandwich. The man pointed toward Gospel Rescue Mission, and Carlos eagerly walked onto the campus looking for a meal. When he discovered beds were available, he stayed the night. That overnight visit turned into a few days… then Carlos asked about the Recovery Program.
Carlos found hope and a fresh start at GRM. He met people who believed in him, mentors who guided him, and a community that supported his recovery journey. Carlos developed a personal relationship with Jesus, and the transformative power of faith changed his life. Love also played a crucial role in Carlos' recovery. Lori, who (separately) was working toward her own sobriety, stood by him with unwavering support as they encouraged and grew together. This story serves as a reminder that–sobriety, reconciliation, restoration–all things are possible through faith in Christ.
Carlos and his wife Lori have been clean and sober for five years!