John thought he had hit rock bottom when he lost his family and was kicked out of his home… but when he faced a Tucson summer, he realized his addiction would eventually claim his life. 
Last summer was the deadliest on record in Arizona. During the summer's peak, 10 people died from the excessive heat within a 24-hour period when temperatures exceeded 115. Many of those were homeless. 
Every year the Tucson heat claims lives—and this summer won't be any different. 
Staying safe and cool is nearly impossible when on the streets—something John learned firsthand
last June.
For 17 years, John lived the American dream—he was married with four children with a house, a car, and a career—but he harbored a secret addiction to alcohol. In 2019, it hit a breaking point and he was asked to leave his California home. With nowhere else to go—he jumped on an Amtrak and came to Tucson. 
When he first saw the sunrise riding in on that train—he felt at home. But it didn't take long for John to realize just how difficult it is to live outdoors in the Sonoran Desert, especially for someone with a thyroid condition. He would camp away from people—in the parks, or in the desert—always near a water source. And even though he tried to make it work—the extreme heat last June nearly killed him. 
"The dryness just sucks the water out of your body!"
There was no place to escape from the 115 degree heat and each night he wondered if he would wake up in the morning. "I felt like it was the end," John explained, "I hadn't been able to keep up with my medications, and the heat was so bad that my arms were tingling and starting to go numb."
"I felt like I was going to die!"
John, desperate, cried out to God for help. He knew he couldn't continue to live like this—he knew it was a matter of time before he became another statistic. So he came to the one place he knew he could find refuge. 
Though he came solely to escape the heat—he found much more at Gospel Rescue Mission. For the first time in 17 years, he was able to confront his addiction. John didn't have to hide his addiction anymore. Instead, he found the support and resources he desperately needed to heal, stabilize, and get his life and health back on track.
Hope. Shelter. Transformation. 
Gospel Rescue Mission has been a critical source of help and support for countless individuals like John struggling with homelessness and other complex challenges. And with your prayers and support, John is now eight months clean and sober and has an opportunity for a new beginning. 
Your generous support today will help save lives! 
Thanking God for you,
Lisa Chastain
Chief Executive Officer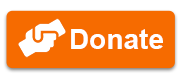 P.S. Please join us as we continue to pray for the most vulnerable  in our community. Your prayer and gifts of support are lifesaving. Let's give them the gift of love this summer.