What will God do, in this New Year — in you? And through you?
I have a very good idea what God can do through you this year, because I have witnessed, first-hand, the power of your generosity…
You made a phenomenal impact in the lives of people who faced desperate needs this past year.
In spite of the challenges all around us … in spite of pandemic issues, economic struggle, political turmoil, uncertainty at every turn … you expressed God's love faithfully.
And the lives of thousands — men, women, and children, right here in our community — have been beautifully touched and changed … thanks to you.
Look at the "legacy of 2021" you left behind:
Our Blessings to Go events fed the body and the soul, offering meals, prayer, and encouragement to all in need.

You helped serve over 170,000 meals to hungry people, including thousands through our Blessings to Go events.

You helped provide nearly 57,000 nights of safe shelter for men and women who had nowhere else to turn.
Over 6,000 times, you helped tuck a child into bed, offering a secure, comfortable place to sleep … an opportunity to dream of a better future.
More than 300 families and individuals transitioned into permanent housing.
More than 400 people have jobs today who didn't have jobs a year ago.
Over 100 souls are free today from the bondage of addiction.
Some of you went beyond your financial support and contributed your valuable time as volunteers—nearly 36,000 hours' worth!
And you set in motion the distribution of an enormous volume of donated goods — well over $6 million worth — to people in need all across our city.
And all along the way, you bestowed love, dignity, and respect … connecting with the hungry and hurting, "the least of these," just as Jesus did.
I thank God for you. By giving generously, you've allowed us to help transform lives.
But today, we can look around and see very clearly that our work is not finished.
Your compassion is still critically important.
The poverty rate in our area is still painfully high — and the "official" poverty line is outrageously low. Which means people technically living "above" the poverty line are still having trouble putting food on the table, paying the rent and utilities, or simply getting through the day.
And many families and individuals are struggling in ways that they never did before the pandemic struck.
So you and I cannot rest.
I urge you to continue being a beacon of hope, by contributing generously to Gospel Rescue Mission. By giving today…
You'll help provide a meal for someone who's hungry, shelter for someone who's homeless.
You'll help an unemployed person develop their résumé, help train them to interview effectively for a job, help them search for work opportunities.
You'll help reunite a mother with her children.
Through our child-trauma services, you'll help minister heart-to-heart to a child who's been through devastating personal experiences.
You'll help connect someone to behavioral health services so they can overcome the mental obstacles keeping them from becoming self-sufficient.
You'll help provide a connection to on-site care here at the H.S. Lopez Family Foundation Center of Opportunity for someone with medical or dental needs.
And more! Much more.
You'll help move someone from homeless to wholeness. Not just a moment of comfort. A whole new life, in Christ.
Please give a special New Year's gift of love. Let me hear from you soon. As someone turns to us in need … their heart open to finding a new path … you'll help us welcome them, guide them, love them … and they'll never be the same again.
Thank you in advance. Happy New Year!
Thanking God for you,
Lisa Chastain
Chief Executive Officer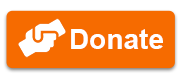 P.S. We cannot help anyone without the strong support of caring friends like you. But because you care, you're touching thousands of lives. Please give whatever you can again today.