LOVE
Mary Barreras, the women's Recovery Manager, is an excellent example of the passion all of the staff share in our commitment to our guest's recovery and in the love of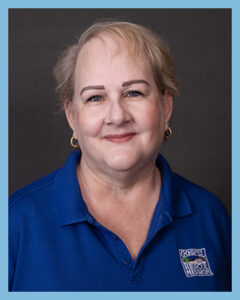 Christ we strive to emulate. Mary has faithfully served the poor and the homeless at Gospel Rescue Mission since 1998. She is familiar with their struggles and the unique challenges a single woman or a single mother faces. 
"Yes, we provide services, we teach them, we provide recovery, but the biggest, the most important part of my job is to show the love of Christ…." 
Her empathy and compassion are incredible, but it comes from a place of experience and a lot of pain. Her father died of cirrhosis when she was 3. He was a World War II veteran, a former minister who turned to alcohol, and when he died, he left her mother to raise eight children in poverty. They trusted God to provide as they had no services, no support to help them thrive. 
 "Having the opportunity to work here among the vulnerable, among people who are so precious to God, and yet society looks down upon… is a privilege." When speaking about our guests, Mary explains that "we are to love them, not reject them, and welcome them as guests." 
GRACE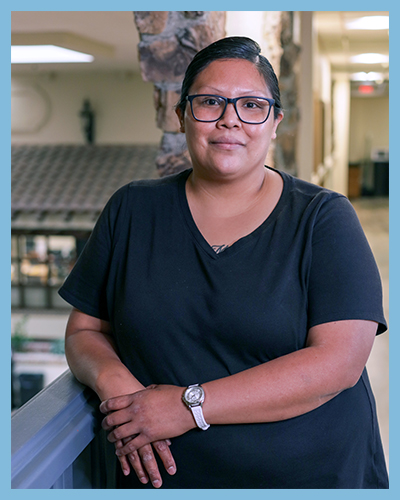 Approximately a year ago, Gwen relapsed after nine months of sobriety. She tried reconnecting with her husband, but his drug addiction only pulled her back into the chaos she was trying to break free from. Gwen stumbled but did not fall. Once her eyes were open again, she asked to re-enter the Recovery Program. We did not hesitate. Gwen was welcomed back with open arms (in some cases, quite literally).
Gwen just celebrated ten months of sobriety, surpassing her previous record! And she recently started a new career in Healthcare. "When you pray and seek after God," she explained, "He opens doors that no man can shut." Moving to the Center of Opportunity gave her the little push forward she needed to strive for independent living. 
DIGNITY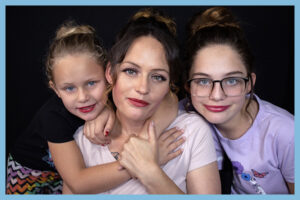 Roseann's children found her overdosed in a bathtub. Three days later, she woke up to her new reality—she had lost custody of her children and struggled with guilt, shame, and depression. So many people in her life had already given up on her. They were frustrated at her actions and tired of her addiction. She felt like a failure. An addict. A single mom. A high school dropout. The world's labels on her weighed her down and stripped her of her dignity. She felt like the world, her family, and her children might be better off without her. 
"I was so angry at the world, and myself, and God." 
Unwelcome at home, unable to figure out her next move, Roseann spent months sleeping in her broken down car, walking 11 miles a day to try and find help. She was in and out of treatment; she was broken, lost, and in her own words, "drained." 
When she came to GRM, she was skeptical. She had tried everything – including faith-based programs. But what she found was nothing like anything else she had ever experienced. The staff not only treated her with love, grace, dignity, and respect, but they walked her through the process of regaining custody of her kids. It took Roseann several months to see God's hand in her life, but the moment came. A sudden realization that her life had meaning. 
"I want to live now. I don't want my kids to be with someone else. I want to watch them grow up." 
Sitting with Roseann now, it's difficult to imagine her as the woman who first came to us. She's surrounded by her kids who love her, she has a job, and is working toward her high school diploma as she has plans to become a CNA. Yet, more importantly, Roseann is following Jesus faithfully. LIVING A LIFE TRANSFORMED.
RESPECT

 
"A man a few weeks ago said to me, 'you know I've been to a lot of shelters, but at this shelter, no one looks down on me. They treat me like an equal.'" 
Gospel Rescue Mission is unique and distinct from nearly all shelters and most nonprofits in that we don't take or use government funding to provide services; we want to operate as a faith-based organization without limitations. So while we serve guests regardless of religious affiliation, we want the freedom to share our faith and the love of Jesus with those who choose to receive services from us. 
We believe it is our responsibility to honor you as a supporter, be wise with our finances, and respect your desire to make a difference by spending wisely. We want every dollar to count because the need is growing due to the financial crisis and drug epidemic. You give to Gospel Rescue Mission because you see the problems in our community, you have a heart for the hurting, and you have a desire to harness your financial resources to solve a problem.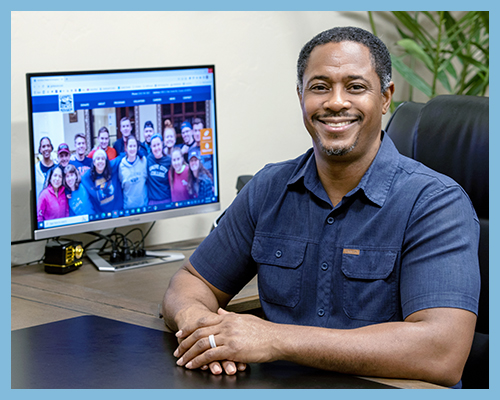 It's our responsibility to be accountable to you and God for how we use the funding to serve those God has entrusted to us. Effectiveness and efficiency are critical to ensuring Gospel Rescue Mission thrives so we can address the issues of homelessness and poverty. 
We also recognize that GRM has grown significantly over the past few years and want to be strategic and wise. With this growth, we don't want to lose those things that are foundational to who we are and what we are doing. We want those principles of love, grace, dignity, and respect to be solidified across each program, so we are working together as one. All it takes is one person in a boat, rowing askew, to bring the whole team off course. 
My new role as Chief Strategy Officer is to accomplish those two things. To help us be wise stewards who honor and respect our donors and care for those in need with excellence.
---
Love, grace, dignity, and respect. These are words every employee here has heard me say on repeat. Every person who walks through the door here should experience that from every staff member and volunteer they encounter; this is the culture we nurture because every person we serve matters to God, so they matter to us. 
We are more than the building and more than the services. 
These are great things! We can all agree that it's amazing that we can meet so many needs and provide holistic care for our guests, but if we lose the foundation of love, grace, dignity, and respect, we would be doing a disservice to those we serve. 
When I talk to guests, and I hear their stories, the one thing that I always hear is how they once felt unseen, unnoticed, and invisible. They don't just have broken lives but broken spirits. When they come here, we want them to feel the change in the atmosphere. We want them to know they are seen, valued, and loved. We're not afraid of their brokenness because God is not afraid of their brokenness. 
Thank you for seeing them. Your partnership is so valuable to us. We know the work we do is not easy because it can be uncomfortable to confront homelessness, poverty, and addiction. But it takes all of us stepping into these difficult spaces with the culture of love, grace, dignity, and respect to truly make a difference.