By 16, Robert was so broken that when someone offered him meth for the first time, he immediately held out his arm; to stay in this new habit, he learned how to cook it.  
Superheroes, Beer, and Sardines  
Robert had been a quiet kid who loved reading superhero comics, but he never really felt like he belonged. His grandfather's friends would often drink and mock him, telling him they knew superman while letting him drink beer and eat sardines with them. He recalls, beginning at the age of 5 or 6, sneaking off alone to hide behind the garage to drink and smoke his grandfather's cigarettes. And then, his brother introduced him to marijuana. From an early age, Robert learned that certain substances could help dull the pain from reoccurring sexual and physical abuse. Even though he was quiet and mostly stayed to himself, he still managed to make friends. This created a sense of security. Yet, this all changed when his mother decided to move out of the state. They moved from a small country town to San Jose, California. He was unprepared for the extreme shift in culture. He was like, "What the heck is a gang?" Robert started forming friendships with bikers, giving him easy access to psychedelics like PCP and LSD. These drugs made him feel better about himself, and their use just became normal. His addiction worsened when he and his family moved out of state again. Robert's natural reaction was to disconnect emotionally. To lose himself in drugs and alcohol. He was even expelled from high school on his first day at a new school because he was high on valium and Bacardi. At sixteen, his family moved again, where he met that group of friends who taught him how to cook methamphetamine. But, at that same time, he also met the woman he would share his life with. 
The Beginning of the End  
Robert met Irene, an older woman who captivated him with an illicit kiss. She was unpredictable and addicted to meth, but, for Robert, she represented the love and stability he so desperately needed. Despite their mutual addiction, they found what they wanted in each other and soon got married. They moved to San Diego, California, where they found a methamphetamine subculture, but the "meth capital of the world" was not an ideal environment to raise a family. Still, within a few years, they had two children together, adding to the daughter Irene already had. It was a recipe for disaster. And CPS got involved when their addiction led to neglect. Irene ended up leaving. And their children were taken away. The last time Robert saw Irene alive, he confronted her, begging her to return so they could regain custody of their children. But the confrontation led to an argument, and a passerby called the police. 
Robert had an outstanding warrant for his arrest, which led him back to county jail for 30 days. And while serving his sentence, Robert hears rumors that his wife had been murdered.  
Once he completed his sentence, Robert found himself homeless. His wife is presumed dead. And their children were in CPS custody. He had so many questions but no answers. He just knew that he couldn't trust anyone. He would see the people his wife used to run with on the streets. No one was arrested for Irene's murder. For the next five years, Robert dealt with his grief the only way he knew: his drug use tripled. "I checked out. Completely." He explained, "Robert May went from planet Earth to outer space." 
Over the next twenty-five years, Robert went in and out of prison for drug-related crimes and his kids were officially adopted by other parents. Yet, it was in prison that Robert first heard the message of the Gospel, which filled him with a renewed sense of purpose. For a short time, Robert experienced sobriety, but his pain and depression always drove him back to alcohol and meth. That is until God captured his attention in a powerful way.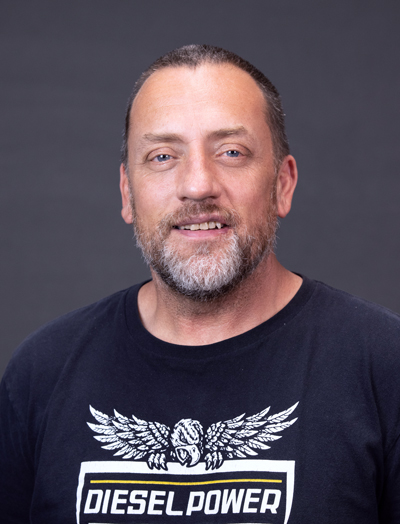 "God knows how to capture my attention." 
Robert had found himself in Tucson, Arizona. And, one day, he was walking into a Circle K and saw the strangest little truck he had ever seen. It captivated Robert. "In my mind," he explained, "I told myself that I'm gonna see who's driving this thing because I want to ask him what this is." As it turned out, the truck was a Japanese Kei-class minitruck made by Mitsubishi. Yet, this information became less important to him than the driver, for when Robert saw who stepped out of the convenience store that day, he cracked up laughing. It was Rick Davis.  "If anybody's gonna be driving this thing, it'd be you, right?" The two men embraced like old friends.  
Robert had met Pastor Rick Davis a few years ago when he was sober and attending a local church. Robert had a lot of respect for the man, so when Rick met his eyes, and said, "I'm at Gospel Rescue Mission, and I don't care what you have been up to, but you need to come and see me," Robert took these words to heart.   
By the time Robert walked through the doors at the Center of Opportunity, he knew that his friend had passed away, but the best way that Robert could honor his friend's memory was to get clean and sober.  
"My story is like the prodigal son in the Bible," Robert said, "God had given me everything, and I lost everything, including myself… just like the father embraced his son when he returned home. God embraced me!"
And God did bless Robert's life. "My kids are in my life today," he explained. Not too long ago, Robert picked up the phone and was able to contact his stepdaughter. As soon as the call connected, the first thing Robert heard was "Dad, Dad, I'm getting married!" She asked him to come out and be a part of the wedding.
And when he did, Robert reunited with the rest of his kids and their families.
"Before the foundations of the world," Robert explained, "God knew me… He had a plan for my life… And even though things have not gone right, God still moved."
Robert had been separated from his wife when she was murdered so he blamed himself. He thought he was undeserving of love. But now he is healing. Healing from his past traumas and learning how to live. Learning that he has a father in heaven who has always loved him and just waited for him to come home.