It's a rare person who can make opportunities out of difficulties. Juan Peralta, our Pastoral Care Manager, is such a person. Although he was born with a speech impediment, he felt called to work in ministry.
He worked hard for many years to overcome his speaking difficulties while growing up. As a young man, an opportunity presented itself for him to work at Gospel Rescue Mission. And over time, Juan pursued his calling. It became apparent that the years of speech training had perfectly equipped him for public speaking. But it also helped him to understand that when God has a plan for our lives, He will provide us with the skills, ability, and resources we need to carry out that plan.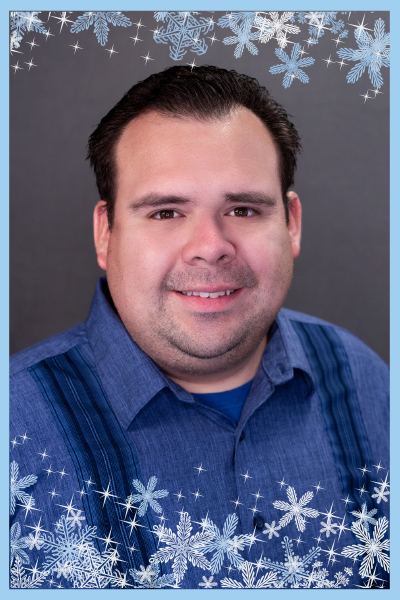 One of Pastor Juan's favorite scriptures to quote is Jeremiah 29:11. "For I know the plans I have for you, declares the LORD, plans for welfare and not for evil, to give you a future and a hope (ESV)." Juan shares this message with every person who attends our chapel services. And he helps others to understand that no matter what has come before, no matter what challenges a person might face, there is a God in Heaven, and He has a plan for each one of us who puts our faith in Him.
On December 6, 2022, the Tucson Hispanic Chamber of Commerce presented Juan Peralta with The 40 Under 40 Award. This award celebrates individuals who contribute significantly to their community through leadership and service. So it was no surprise to us when Juan was nominated.  For over a decade, Juan has ministered to the hungry and hurting in our community, sharing the message of hope. Sharing the Gospel. God certainly had a plan for Juan! And we are blessed to have him on our leadership team.