This holiday season, we extend our deepest gratitude to you for helping us provide hope to those we serve. Your support has allowed us to serve thousands in need throughout the year. And together, we are making a profound difference in the lives of men, women, and children, easing their suffering and empowering them to soar from Homeless to Wholeness. 
Completion Ceremony
In a small but formal ceremony with family and friends, we celebrated those remarkable individuals who completed the Recovery Program and broke the chains of addiction. We were all very emotional as we heard their incredible stories of transformation and witnessed their smiles and tears as they received their Certificates of Completion.
MICHAEL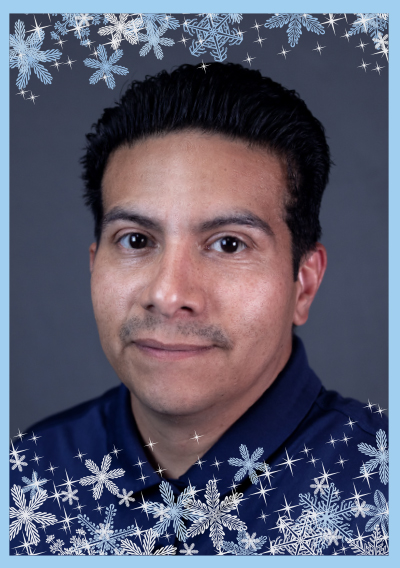 Michael had fallen into addiction very young. He first smoked marijuana when he was ten but started using cocaine as a teen. Before he came to Gospel Rescue Mission, he was homeless for more than six months, sleeping wherever he could—in his friend's Dodge Neon, on the streets, or under a tree at Freedom Park. His life wasn't going anywhere, and he knew he needed a change. When he first entered our doors almost a year ago, Michael was surprised and grateful to be in such a warm, safe, and inviting place.
"I'm so thankful for this place," Michael said. "Right off the bat, I chose the Recovery Program. God and this place provided everything that I needed. I mean, I want for nothing: all these fresh clothes and the shower. I mean. That was probably one of the worst parts—not being able to shower is so degrading—it makes you feel almost inhuman. To not be able to do that simple thing. And that was one of the first things I enjoyed here, and it immediately lifted my spirits."
When Michael received his certificate, his smile was so infectious! His gratitude was apparent. Recovery allowed him the opportunity to get things right. And now, he has his own place and a great job! We are all so proud of everything Michael has accomplished.
BRIANA
"I got a heart infection," Briana explained, "they told me I was going to die." Yet, she was so lost in her addiction that even the doctors working to save her life couldn't reach her. Briana just wanted to be left alone. And get high. Yet, by the grace of God, she survived.  
She got a second chance at life—yet that wasn't enough—she was still lost in her addiction.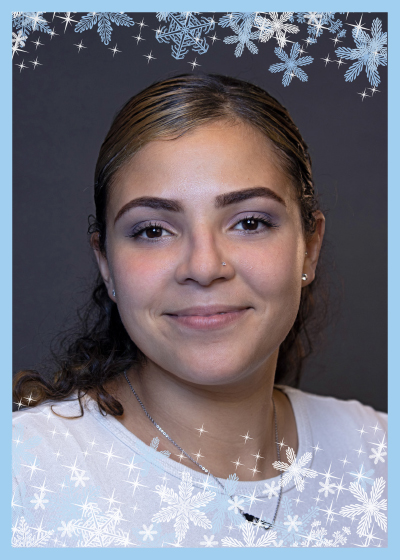 Briana came to the Gospel Rescue Mission, thinking it was just another program. Yet, after a short time, she witnessed other women in recovery who were happy, rebuilding their lives and reuniting with their children. Briana started going to church and started believing for change. Believing that recovery was possible. Believing in a God that heals and restores. Believing in herself.
And then, witnessing a baptism, she broke down crying. "It was so beautiful to watch these people get washed clean and get saved." Briana developed a fierce hunger for salvation and was finally ready to turn away from her addiction and commit her life to Christ. It was a moment her daughters had been praying for.
And today, Briana is an entirely different person! She is living clean and sober, has a restored relationship with her daughters, has learned how to parent, is pursuing her high school diploma, and—for the first time—is looking toward her future.
"I'm thankful… I'm so thankful for Gospel Rescue Mission. I know my family is thankful… I don't ever want to leave here… I've just never been in such a healthy environment where everybody has such positive intentions and where everyone is a believer. This is the closest to Heaven on Earth that I think you could get!"
JESSICA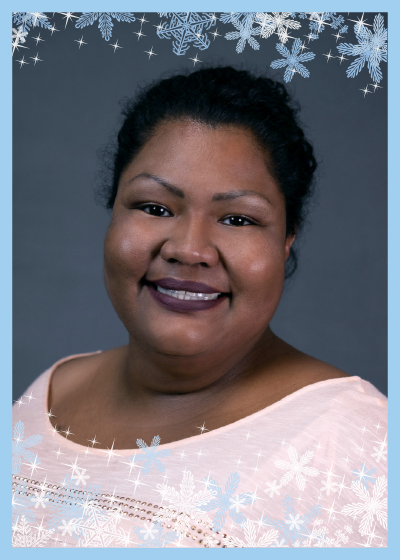 Fleeing a domestic violence situation, Jessica did not want to come to Gospel Rescue Mission—she didn't want to live in a shelter—but she had nowhere else to go. Yet, when she walked through our doors, Jessica was shocked by what she saw. "This is a homeless shelter?"
Jessica had reached the point where she was sick and tired of being sick and tired from the drugs and broken relationships that had destroyed her life. She grew up in an unhealthy environment and started drinking and experimenting with marijuana at 13. Yet, despite her recreational drug use, Jessica finished school, got a good job, and started a family. Her life wasn't perfect, but it was manageable… until it wasn't. She started abusing drugs shortly after surviving a brutal stabbing as a victim of a hate crime. Then she lost custody of her kids. And then, in 2018, her best friend was murdered. While struggling with the grief of these sudden tragedies, Jessica found meth on the side of the road. And her addiction spun out of control.
When Jessica walked through our doors in 2021, she was ready to change her life. And throughout her time in the Recovery Program, her walk with Christ was strengthened, and she learned how to submit and walk in His ways.  
After completing the Recovery Program, Jessica found a good job and a home, and now she wants to give back and help others find recovery, so she is working toward her RSS (Recovery Support Services) certification.
Jessica said, "All I know is that if I keep God first in everything I do, everything will fall into place."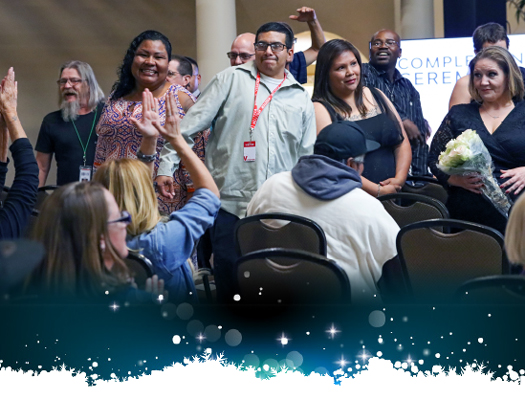 These are but three of the lives your support has impacted. Last month, we celebrated with twenty-eight men and women that completed our Recovery Program in 2022. Twenty-eight lives transformed!