THANKSGIVING BLESSINGS TO GO 2022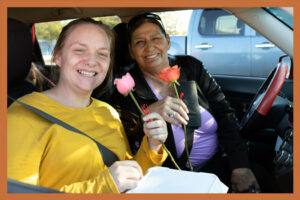 A line of cars slowly progressed along Michigan avenue on the Wednesday before Thanksgiving, where hundreds of walk-up guests enjoyed a delicious turkey dinner under a giant canopy tent at the Center of Opportunity during our first-ever Thanksgiving Blessings to Go hybrid event!
The event was a community effort with Gospel Rescue Mission partnering up with churches, volunteer groups, and unique individuals throughout the city to make it happen.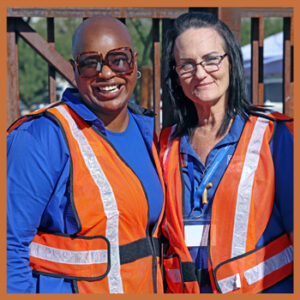 327     cars served
2,458 meals served
356     resource boxes given
256     gallons of pet food given
408     volunteers (day of and prep)
236     people received prayer
202     bibles given
254     pastoral care packages given
7           salvations!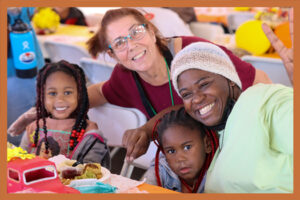 Not only did we provide an excellent meal, but our guests also received sustaining resources and pastoral services such as portable communion and prayer. It was truly a blessing! Of course, we couldn't have served one person without you. We are thankful for you and all the ways you have supported Gospel Rescue Mission throughout the past year. We hope you have a happy holiday season and pray that God blesses you abundantly in every aspect of your life.