Vanessa could hardly believe her eyes.
She was already shattered — discovering that her boyfriend was abusing her daughter… She was desperate to get away, to protect her children. But they had no place to go, in the entire world…
She was on Google, searching for help — but what she found there… it simply seemed too good to be true: a place called Gospel Rescue Mission, in Arizona — a place that seemed perfect … a safe haven for herself and her children, a place to heal, a place to grow strong, a place to start life over.
Too good to be true? Thanks to you, we really were here for Vanessa and her kids. She took a leap of faith and headed our direction, hoping such a sanctuary could be real. It was a brutal 14-hour drive, but they got here, safe and sound … and what Vanessa found here was more than they could have hoped for.
A warm welcome … hot meals, a safe place to sleep, fresh clothes and hygiene products … and then, in the days ahead: recovery assistance, help finding work, proper clothes for job interviews, children's services, skills training and life rebuilding tools, encouragement, and prayer … the support she needed to land a job, and start saving money for a place of her own… Today, she's on the road to self-sufficiency.
This is going to be a "too good to be true" Christmas for Vanessa and her children!
It's for families like theirs that I'm writing you today — asking for your help. Because between now and Christmas Day, another family will come across our threshold in desperate need…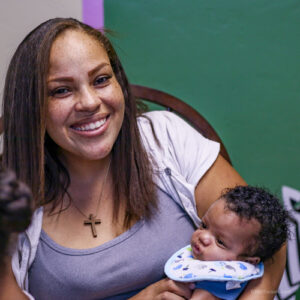 They'll be hungry, in need of food…
They'll be heavy-ladened with life's burdens, in need of the simple dignity that comes from having proper clothing and hygiene products and other essentials…
They'll be homeless, in need of shelter…
They'll be lost, alone, in need of Christian guidance, heart-to-heart ministry, a chance at a whole new life — the kind of life that can only come through a relationship with Jesus Christ.
You can give it to them — as you give a compassionate Christmas gift today.
In fact, your gift today will make twice the impact, thanks to a tremendous $45,000 Matching Challenge we've received from caring Christian friends.
Any donation you can make right now will be matched dollar-for-dollar, its impact literally doubled, up to the total of the Challenge. But the deadline is 12/31.
I invite you to pray about how you can help, and choose one or more of the enclosed response vouchers to return with your Christmas gift. Can you provide meals? Shelter? Dignity? New Life? Whatever you feel led to do, your gift will go twice as far, up to the $45,000 total of our Matching Challenge.
And let me ask you to prayerfully consider one more way to help….
The families in our care should have a "real" Christmas, with presents. Nobody should miss out on the celebration of this holiday.

No, there's no way these families can provide for themselves. But maybe you and I can.

Would you please add just $10 to your gift today, and let us use this extra gift of love to buy Christmas presents for our families?

With your special help, there will be amazing surprises under the tree! Shoes, gift cards, toys, bikes … just imagine!
Won't Vanessa and her children be shocked! After everything they've experienced here — food, shelter, new life — Christmas presents too? Now that's too good to be true!
And your gift today is eligible for the Arizona Charitable Tax Credit — up to $400 filing singly, $800 jointly. The Christmas gift you give to those we serve doesn't have to cost you a dime!
Whatever you can give, please get back to me quickly. Christmas is fast approaching. Thank you for opening your heart with compassion to those in need among us. God bless you!
Thanking God for you,
Lisa Chastain
CEO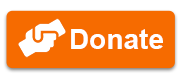 P.S. The shepherds, on that first Christmas night long ago, had a "too good to be true" moment. But they soon discovered God's Gift, God's love, was real. The love you're sharing here at the Mission, in practical form, is an expression of that same "too good to be true" love. Please share it again.
Your love will be multiplied, in the lives of families in need, families like Vanessa's: Your generosity will be doubled through our Matching Challenge. Your gift will be matched dollar-for-dollar. Thank you again!