Double the

Hope

this Easter – $75,000 Matching Gift!
---
New life! Joy! Hope for the future! All those wonderful feelings Easter brings….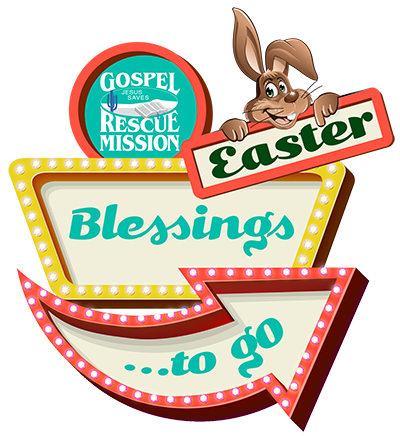 But not for some. Many of our neighbors can't even imagine such an Easter. They're struggling just to get by, day by day. They're wondering how to pay the rent and the utilities and keep gas in the car and still put food on the table.
Or they've already lost battle after battle and they're homeless, hungry, hurting in a way that you and I will probably never know.
Today, for their sake, I bring you a heartfelt request and a beautiful opportunity:
Please share hope with neighbors in need, through Easter Blessings to Go.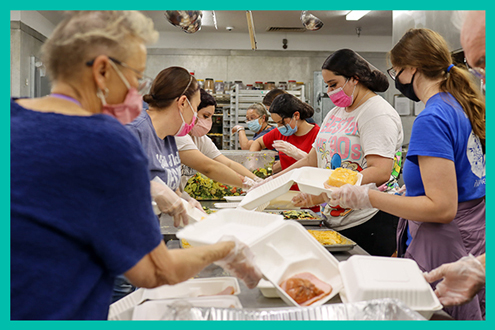 This outreach event, on April 15th, will provide nutritious meals for struggling families and individuals … and that's just the beginning.
We've hosted holiday street banquets for decades, and this year is no different. Our guests can sit down and be served a delicious brunch, but they also have the option to drive through and get meals to go for the entire family.
Each household will also receive a resource box full of non-perishable food items, and hygiene supplies.
And maybe most important of all, our team will engage and encourage every person turning to us for help that day, and open the door for them to all of our life-changing resources and programs … the chance for a new beginning!
This is the beautiful potential of any Easter gift you can give today.
Every $3.02 you give toward Easter Blessings to Go will provide another meal, another resource box, another word of encouragement, another opportunity for new life.
Plus — thanks to an awesome Easter Matching Challenge from three generous friends — any gift you give today will be matched dollar-for-dollar, its impact literally DOUBLED, up to a total of $75,000.
Your Easter gift will go twice as far … You'll offer twice the HOPE!
I'm asking for your generous gift because we have witnessed the power of love and compassion. This past November at our Thanksgiving Blessings to Go outreach, we saw lives touched and families fed…
Last year, an elderly woman came through with her dog. The food was appreciated, but there was another need. "You could tell she was really lonely," a volunteer said, and "wanted someone to talk to."The woman was preparing to spend Thanksgiving alone. She began to weep and our team began to pray for her then and there. She was deeply grateful — and extra-delighted to receive dog food for her companion! Friends like you, supporting Thanksgiving Blessings to Go, gave her hope!
Two single moms with young children were struggling financially; a Thanksgiving dinner was going to be nearly impossible. Thanksgiving Blessings to Go made all the difference for them. We also provided stuffed animals for the children. The kids were overjoyed! And their moms finally had hope.
A gentleman had just been released from the hospital; he was still wearing his wristband. Losing work time to his illness meant he couldn't afford Thanksgiving dinner. Thanksgiving Blessings to Go changed everything. He would have a wonderful holiday meal … and hope for the future.
A victim of domestic violence, still bruised, with no money for a Thanksgiving meal. A family who had fallen on hard times, living in their car. Hour after hour, neighbors in need moved through the line …
finding hope.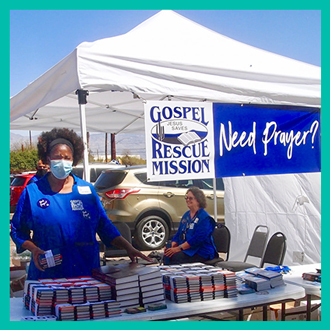 This is the work of compassion that you will help to accomplish as you give a special Easter gift today. It's urgently important work. 20% of all Arizona households are under severe financial strain. 127,000+ Tucson residents are living below the poverty line. Even more Southern Arizona residents are food-insecure. Your Easter gift today can be a lifeline for them.
There's still time to save lives for free using your tax dollars! Give up to $400 (filing singly) or $800 (married filing jointly) by April 15th and you can receive a tax credit against your 2021 Arizona state taxes. Simply file AZ Form 321 (from azdor.gov) with your taxes.
However generous you can be, my prayer is that together we can provide thousands of meals … and see lives truly transformed by the power of God's love.
Thanking God for you,
Lisa Chastain
Chief Executive Officer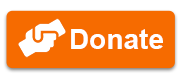 P.S. A woman drove through our last Thanksgiving event with beautiful news: not only had she finished our recovery program and landed a job and an apartment, but she'd regained custody of her children! God used generous people like you to help her have a wonderful holiday meal with her kids—the first one in their new home. You can make this happen again with your matching gift today!