Norm had his first taste of alcohol at age 12, introduced by his own father. By 15, he was a full-fledged alcoholic, drinking every day. Then he started using pot, from a dealer who lived next door.
At 18, Norm was charged with his first DUI. He discovered a love for music and learned to play the guitar, but he wasn't able to devote himself to it. Two DUI charges later, he went to jail. "I should have gotten 30 to 40," he says today. "My life was fast cars, fast women, fast drugs."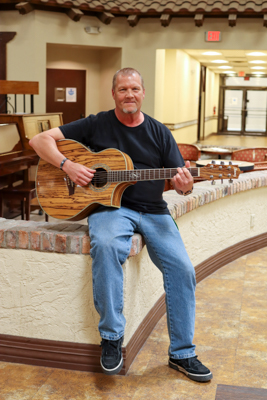 "I found a Bible in jail, but was reluctant to read it. Curiosity got the better of me and the second day I cracked it open. Within seconds, the guard told me I was free." Needless to say, Norm was stunned. He was being freed early from jail. But was that it? "In that moment," Norm says, "I really assessed my life."
Out of jail, Norm reached out to his brother, a Christ follower, and the next Sunday morning in church, Norm committed his life to Jesus. "There was a big impromptu party for me at brother's house!" Norm recalls.
Soon, Norm was directing his church's youth ministry, and going to school to become a pastor. He rediscovered his passion for guitar and put together a Christian band.
For ten years, Norm was clean and sober, and life was great. He got married, and had children. But then he had a severe back injury. He was prescribed opiates for the first time, and the downward spiral started again. His back healed, but it was too late. He was hooked. The music faded, and it would be nearly three decades before Norm found his way back.
"I kept getting refills and faking my back injury. I went to about 10 different doctors to keep my refill going. I even started breaking into houses to steal medication."
And he kept it secret from everyone.
Eventually, Norm was arrested, right in front of his family. His children crumpled to the floor in grief and his wife, exhausted, divorced him. Sadly, that wasn't enough for Norm to stop.
His opiate use grew to some 300 pills a month. He tried treatment but nothing worked. The pain and shame continued. As did the arrests. Broke by age 60, he moved in with his daughter and son-in-law but that wasn't enough. And when he moved from pills to heroin, they kicked him out.
Norm was broke, jobless, and homeless. He'd long since pawned his guitar to feed his addiction. The music was gone. Or so he thought.
But God wasn't willing to let Norm go.
Exhausted, desperate for real help, Norm began the bleak search for yet another treatment program, and found Gospel Rescue Mission. Thanks to your support, we were able to welcome him with open arms.
He went straight to detox for 6 days, then we brought him into our recovery program. Withdrawal was tough, but God was strengthening him day by day, and speaking to his heart.
"Other treatment centers only focused on the chemical aspect of addiction," he says. "There was nothing about spirituality and emotional traumas that we carry with us throughout the years. GRM addresses everything: chemical, emotional, physical, and above all, spiritual."
Week after week, we witnessed a marvelous transformation. As he walked each day with God, Norm grew in his faith. His cravings for drugs utterly vanished. And then something else happened…
Norm had mentioned to Debi, a staff member here at GRM, that he used to play guitar, that music brought him closer to God. Debi relayed that to our Donation Center manager and asked him if a guitar were donated, to please hold it.
A guitar had been donated, that very day.
Norm began playing and singing again, and before long, he was leading worship in our chapel services. He even preached twice, and four people responded by giving their lives to Christ.
For Norm, the music was back.
"My family says I sound like a different person," Norm reports. "I don't have to talk about my recovery, they know. They can tell that there's humility and restoration. My health hasn't been this good in years. My mind is clear; my spirit is very strong. I've learned to take care of myself and serve others."
This is the life-transforming work that God is doing through your generous giving to Gospel Rescue Mission. And this is why I invite you to give again today. Your response of compassion right now will help someone else like Norm be rescued and restored by the power of God's love.
Thanking God for you,
Lisa Chastain
Chief Executive Officer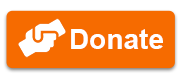 P.S. A longtime volunteer, remembering the day Norm first arrived, commented on how great he's looking these days. Norm beamed and replied, "If you could only see the change on the inside!" The inside work is God's work, but you set it all in motion!