Picture a schoolroom. A student named Stephanie. She's eagerly learning, growing. Working hard.
Now let me give you one additional detail: Stephanie isn't a first-grader. She's not a middle-schooler. She's 30. She's starting life over. And you are giving her this chance — through our new partner, Smart Schools.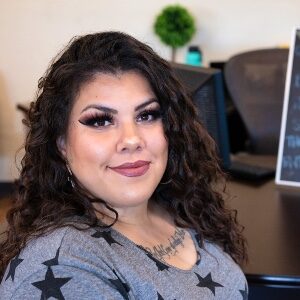 It's not a traditional school, with chalkboards and desks. This is a fully accredited cutting-edge academic system — with virtual classes and in-person locations — all tailored individually for each student to help them get their high school diploma … including people in our community whose lives have imploded, who desperately need to get their lives on track.
People like Stephanie. She grew up in a world of domestic violence and alcoholism … ran away from home at 14 … fell into a toxic relationship of abuse … got pregnant … ran away again … ended up in another destructive relationship, this time with drugs … got addicted … got arrested … went to prison … lost her children …
Yet by God's grace, Stephanie finally woke up. She realized she needed to start over. A kind social worker pointed her to Gospel Rescue Mission. Your generous support opened our doors to her. She came to faith in Christ. She broke free of her drug addiction. She began working to get her kids back.
But to build a new life, Stephanie needed something more: the education she had never received. She had never finished high school.
I'm sure you've heard of the "GED." It's a high school diploma substitute. Many people in rehab and recovery programs study to "get their GED." It's a valuable, important program… But the sad reality is, many employers look down at an applicant with a GED. Sometimes, it's as if the GED is a cruel badge that advertises your second-class status, a stigma you have to live with: I never finished high school.
Which is why we've begun a new partnership with Smart Schools. This program gives our guests an opportunity to earn an actual high school diploma, not a GED — to open every possible door for employment, for income, for stability, for family, for life.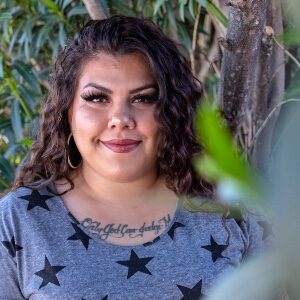 When she finally realized "I needed to get it together" — you gave Stephanie someplace to turn. You gave her a second chance at life, for herself, and for her children.
The day she walked through our doors, her life began changing immediately. Back then, she was guarded, stubborn, and argumentative. She had never been consistently loved.
But you loved her with God's love … and she learned what she never knew: I have a loving heavenly Father. I can be forgiven. I have potential. I have value.
Soon, she'll have a high school diploma — and the support tools she needs to build a sure foundation, a foundation of faith. She's now a good mom. A healthy person. A woman of God.
But there are so many others like her … I hope you can give again. Would you please make a generous tax-deductible contribution to this ministry today, to rescue another person like Stephanie?
I hope you can get back to me right away. Thank you in advance!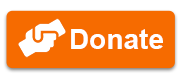 Thanking God for you,
Lisa Chastain
Chief Executive Officer
P.S. Even now, Stephanie's guest advocate — and her children as well — are astounded by the transformation they're witnessing. "Everything has changed!" Stephanie says. "I am really thankful for this place." It's a place you made possible for her.