Three words you haven't often heard, since coronavirus hit:
"Heaven on earth."
But that's how Antonio talks about Gospel Rescue Mission.
And when you look into his eyes … when you see his smile, and sense his energy, and feel his love for God, you know he really means it. You know he's really experienced it.
When it comes to "heaven on earth," Antonio has plenty of hell to compare it to.
"Out there in the heat," he says, "I've seen people drop in front of me."
He's had more than his share of hard times. His brother died in a traffic wreck: killed instantly by a drunk driver. The loss broke Antonio's mother. She started drinking. She didn't know — nobody knew — that she had liver cancer. One day, without warning, she was dead.
Antonio had no bearings. He fell into despair. He started drinking too. He descended into homelessness. He survived three years on the streets.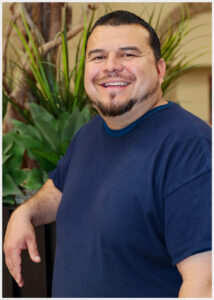 The summers were, by far, the worst. "I was out there when it was up past 120 degrees outside," Antonio remembers. "It was miserable. I was exhausted all the time. Sometimes I would sit at the bus stop and nod off. People thought I was on something, but I was just so dehydrated and tired."
Antonio was one of the lucky ones. Many who fall asleep in the heat of our Arizona summers … never wake up.
"I can't tell you how many times I heard about people dying from the heat," Antonio says today: "Did you hear about Fiona? The heat killed her."
The streets took a toll. Antonio's vision began to fail. Then his digestive system. He had the feeling that, if he didn't find help, it would soon be too late. But God had a plan. Another homeless fellow told him about a shelter that would give him a bed and help him find work. Work. Antonio was willing and ready to work! He headed toward Gospel Rescue Mission.
He was in such dreadful physical shape, just getting to us was a challenge. "I didn't know if I was going to make it," he says. But he "pushed on through."
It turned out to be worth the effort.
"When I got here," he says with a smile, "they welcomed me in, right away." He loved the Mission — "This place is like heaven on earth," he says. "You can tell the people here really care, that they want to see you succeed. God's love really shines through."
He's committed his life to Christ. He's done with alcohol. "I couldn't have done it without this place," he says.
And he's working! He was delighted to land a job at the Target warehouse. "Now I just need to save my paychecks," he says, "until I have enough to get my own place!"
This precious soul could have been another grim statistic of the streets … a victim of the deadly Arizona heat … but your generous support opened our doors to him, and gave him new life in Christ. Thank you for that!
And I hope you'll help another soul in need, as agonizing heat assaults those who are living on the streets.
As you give toward the work of Gospel Rescue Mission today, your generosity will go twice as far, thanks to the William and Mary Ross Foundation and their SUMMER COMPASSION Challenge Gift.
Your gift's impact will be doubled up to a total of $20,000.
I know that many of our friends are still struggling with the lingering effects of the Coronavirus crisis. But if you can give today — any gift, large or small — you'll make twice the impact on the lives of our most vulnerable and most desperate neighbors, here in the Tucson area.
Please do what you can. And please know that I am praying for you, as we all continue to emerge from the Coronavirus crisis.
Thanking God for you,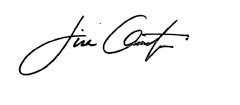 Lisa Chastain
Executive Director
Our SUMMER COMPASSION Challenge Gift couldn't come at a more critical time. Thank you again for being such a friend to those in need in our city, becoming Christ's hands and feet for those who urgently need to know the love of a Heavenly Father.