Jeremy's children—13, 7, and 4—struggled with asthma, but the roaches and mice in their family's apartment made the situation much worse.
Even as the family kept the apartment squeaky-clean, the pests continued to invade. Jeremy tried traps and pest bombs but to no avail.
After a long year of requests for help, the landlord finally responded—by illegally evicting the family.
Reeling, they put their possessions in storage and moved into a motel. Even though motel rates were low, they soon saw the last of their savings disappear.
Finally, they found themselves with no place to go. A family of five, living in their car.
They tried to find shelter. "You call every number on the list three times over, and nobody wants to help you," Jeremy remembers. A sympathetic truck stop manager seemed to be their only friend. "Stay here as long as you need," he told them. But Jeremy has degenerative disc disease; sleeping in the vehicle was torture.
That's where you arrived on the scene. Not in person, but in spirit — through your support of Gospel Rescue Mission. Your generous giving enabled us to open our doors to Jeremy and his family. "You picked us up," Jeremy says gratefully, "and lifted us up."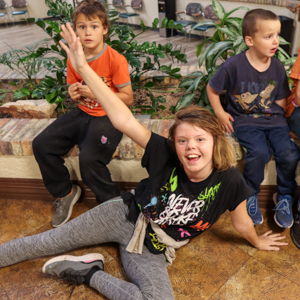 Jeremy recalls the experience as "fantastic." "I walked through the Center of Opportunity doors and my jaw dropped. I was not expecting this!" There were activities for his three kids and stable routines for everyone's comfort and security. "A safe haven!" Jeremy says.
The children went back to school. Jeremy got medical attention for his back pain. The family was finally able to start saving money. They began to experience something they hadn't felt in a long, long time: hope. Today, they're looking for a place of their own. They hope to be home for Christmas!
Your love set the stage for their rescue. And they're not alone. Your support for the Mission is helping hundreds upon hundreds of people every year. But between now and Christmas Day, another family like Jeremy's will turn to us in need.
This is why I so boldly ask you to use one or more of the enclosed vouchers to give a special Christmas gift today. Because the best gifts don't come in a box. The best gifts reflect the heart of God… who gave the most wonderful Gift of all, on that first Christmas night so long ago.
By returning one or more of the vouchers, you'll provide meals, shelter, dignity, new life… whatever someone needs. But there's even more good news…
We've received a tremendous Christmas Matching Challenge which will double the impact of any Christmas gift you give today, up to a total of $100,000. Your generosity will be matched dollar-for-dollar. Your compassion will go twice as far to touch someone's life, right here in our community, in a beautiful way.
The Matching Challenge deadline is 12/31, so please don't delay.
And your gift today is eligible for the Arizona Charitable Tax Credit—up to $400 filing singly, $800 jointly. This means the Christmas gift you give to those we serve doesn't have to cost you a dime! (See the enclosed page for more information.)
Whatever you can give, please get back to me quickly. Christmas is fast approaching. Thank you for opening your heart with Christ-like compassion to those in need among us. And I wish you a most blessed Christmas!
Thanking God for you,
Lisa Chastain
Chief Executive Officer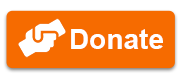 P.S. When you express God's love to someone in need, you're giving a gift more valuable than anything you could ever find in a store. Please give that kind of Christmas gift today, through your generous support of Gospel Rescue Mission.