The quiet of a beautiful, sunny day … and then — a screech of lightning, a distant rumble, the sticky air begins to move.
The homeless, living under a bridge or in a wash, know what it means. They scramble, to gather up as many of their belongings as they can, hurrying to higher ground. They feel the panic, all too sharply, because of how they've survived before, and what's happened to those who didn't…
Monsoons kill.
It may only last a few moments, but that's all it takes. Pounding rain, deafening wind, traffic signs hurled to the ground, litter swirling through the air — and maybe worst of all, for people living outdoors: raging flashfloods roaring through the washes.
In this deadly monsoon season, our homeless neighbors desperately need a safe haven. You can provide it — a place of refuge AND hope for a new way of life — because of your gifts today to Gospel Rescue Mission.
Last year was one of the hottest years on record, and one of the wettest.
We had more than 15 inches of rainfall – the 3rd most intense monsoon

ever

.
July last year was the wettest ever — in all of recorded history.
If you will help us today with a generous tax-deductible contribution, you'll save lives. You'll empower our team to get the word out to the homeless of our community and get them to a place of safety and security here at our Center of Opportunity. But consider this…
One night of safe shelter is only the beginning. A gift from you today will rescue someone from the monsoon and also give them hope in Christ.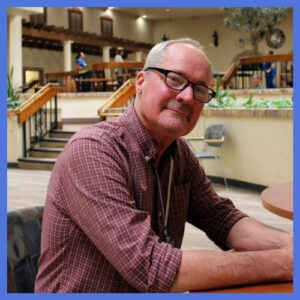 When I talk to someone like Richard, I know that what you're doing here is life-changing.
He knows what it's like to be homeless during the monsoons. The floodwaters surging toward you, you "hear it coming before you see it," he says. "Because of all the trash and debris that it's taking, carrying with it."
Richard grew up drinking. He started early, and became what he calls a "working alcoholic." He had a good job in engineering tech, but as he drank more and more, it got harder and harder to function. He had a wife, he had a young son, but he couldn't cope. He tried to escape, tried to get sober, but he kept relapsing. He finally lost his marriage and family, lost his job, lost his house, lost his credit cards, and everything else.
"I ended up living in my car," he recalls sadly. He could almost see his former home from the patch of desert where he was struggling to survive. The day came when Richard just wanted to end it all. "I thought, 'This is it…. just take me. I'm done.' I wanted to just go to sleep and not wake up…Anything just to get me out of it."
But God brought Richard to us. You — through your prayers and giving — made a place for him here. Safe from the dangers, the violence, the nightmare of the streets. Safe from the monsoon. THANK YOU!
Richard has no illusions about the monsoon's horrible potential. "It's beautiful — and deadly at the same time," he says. "It's amazing to see a wash that's just completely dry, and then within an hour it's a rushing, raging river." He remembers one man "swept away" … caught sleeping in the wash. "A matter of minutes. That's how fast it can happen."
Please help save a life here in our community. This is a great opportunity for us to get so many off the streets and give them a new beginning that you didn't even know could happen for them. I know you'll give what you can. Thank you so much for your heart of compassion!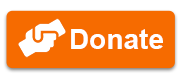 Thanking God for you,
Lisa Chastain
Chief Executive Officer
P.S. Your gift today will spare the lives of homeless people here in our area as they turn to the Mission for safe shelter in the monsoon season.