"I was walking down the street with my baby in a stroller, and all of our stuff. I didn't know what to do. I felt like giving up. I wasn't good enough…. And I wanted to be good enough for my son." 
Pua (POO-ah) and his 18-month-old son recently came to Gospel Rescue Mission after spending months on and off the streets, sleeping in tents. Though Pua always made sure his son had food, very often he went hungry and always felt the burden of failure because he couldn't provide a better life for his baby. 
"Immediately when I got here, I felt a sense of relief – like I was wanted." 
I can't express the joy I feel when I hear about a story like Pua's, because I know God's heart breaks for the vulnerable, and there is no one more vulnerable than a baby who is homeless. The thought of a baby sleeping in a tent in the heat of the summer, or the pouring rains of the monsoon without safety — it's unthinkable.
But that's not the end of Pua's story. Pua began our Workforce Development Program as a way to provide for his family, but soon realized he needed more than that if he truly wanted to become the father his son deserves. 
"I started realizing how much my addiction actually led to where I was"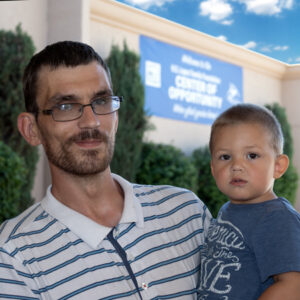 Pua's addiction to marijuana began when he was 12, and it eventually led to an addiction to meth when he was 20. In his words, "it's been a revolving door since, of jobs and homelessness." 
This addiction not only impacted his ability to get and keep a job, but his faith. 
"I've always been a believer, but I've never known how to serve Him. I've never known how to praise and worship Him because I was too busy with my addiction." 
Because of your support, Pua began receiving help from the Wellbeing Institute located here at the Center of Opportunity to address his mental health issues, and also joined our Recovery Program. Nothing gives me joy quite like this – to see someone come to us for a meal and a bed, and then they realize their need for more support because I know that the support they receive means the cycle of homelessness will be broken and we won't become just another revolving door, another stop along the way as they continue to live in their addiction and brokenness.
Because of your support, we are able to address the physical, mental, spiritual, emotional, and practical needs of each person who walks through our doors. Pua represents most guests who come to Gospel Rescue Mission just wanting a meal or a safe place to sleep. But, once their basic needs are met, they are able to focus on the root causes of their situation, like mental health and addiction recovery.
Next month we host another Thanksgiving Blessings to Go, which is the best opportunity we have all year to reach thousands of people who know they are hurting, but maybe don't know what they need or what is available to help them come out of poverty, homelessness, and addiction. We need your support in order to extend a hand to those in need, offering them a path out of poverty, homelessness, and addiction. 
All it takes is $3.02 to provide a meal to someone in need. Though the ask per meal is small, the impact is life-changing. Last year, we distributed 2,665 ready-to-heat and hot meals, and nearly every person we served requested prayer.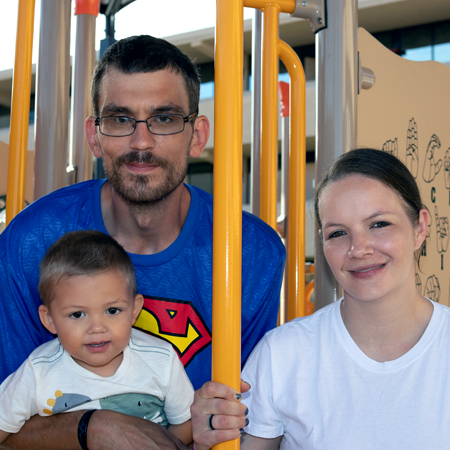 Our goal this year is to provide 3,000 meals to those who are hurting, hungry, and alone.
I can think of no better way to end this letter to you than by repeating Pua's words to us: 
"This place has been a blessing. I don't know where we would be right now without it." 
P.S. What seems like help, isn't always help. Though it's difficult to pass a homeless person and not give them money, that act of kindness is not always compassionate when their needs are great — especially if they are struggling with addiction. We are intentional during our Thanksgiving Blessings to Go event to extend a hand to connect those in need to resources, support, and services that address the underlying cause of homelessness and poverty. If you want to learn more about the issue of homelessness and what practical things you can do to help, visit: grmtucson.com/information/