As challenging as the virus crisis has been for many of us this year, there are impacts in our community that go far beyond what we see in the headlines.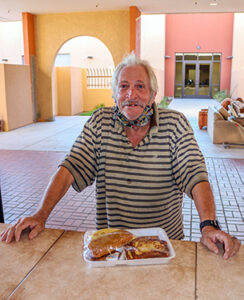 Take Hank for example. Despite pounding the pavement for months, employment remains out of reach. Funds are tight. He and his wife would be in trouble if it weren't for friends like you.
It's the same situation behind countless closed doors throughout our city. Men, women, and children are suffering in silence. You might recall that in April, we had "Blessings to Go," a drive-through food outreach to help those in need. Now it's time to reach out to those in need and connect them with hope in a whole new way.
It's time for Thanksgiving Blessings to Go!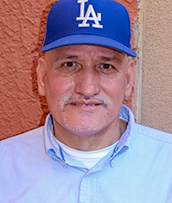 Not all who have been impacted by the virus crisis are new to the Mission. Arturo was a guest of ours before finding housing and a great job in Juneau, Alaska. But when the virus hit, the food processing company laid him off and he was forced to return home.
"There I was without a job and a home," says Arturo. "I had no place to go. Thankfully, Gospel Rescue Mission is here. It's a good place; they help you when you need it!"
More people will need it this holiday season than ever before.
For the past three decades, Gospel Rescue Mission has provided thousands of meals to hungry individuals during our Thanksgiving Banquet. We used to block off the street in front of our old Men's Center in South Tucson, fill it with tables and chairs, and have a small army of volunteers serve turkey and all the trimmings to our neighbors in need.
We'll be ready to share God's love and grace again this November 25th, but we have to be safe about it. Instead of inviting our guests inside to sit down for the traditional meal, we'll be standing outside to serve them meals and blessings to go.
But delicious Thanksgiving food is just the first blessing in Blessings to Go. Volunteers will be on hand to connect them with programs and resources designed to get them back on their feet. Others will be there to offer prayer, encouragement, and hope.
It's your support that makes hope and provision like this possible!