Five children, between 4 and 13 years old…a mother and a father… all living on one meager Social Security check, strapped for cash, struggling just to put food on the table. That was Deanna's family back in April.
But then came hope. Your generous giving to Gospel Rescue Mission helped us offer Blessings to Go … our COVID-cautious drive-through ministry to serve hungry families, with volunteers loading vehicles with donated food.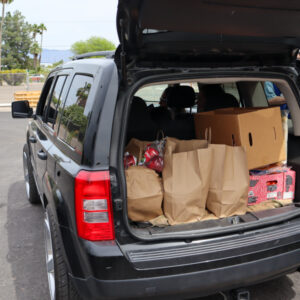 And now one of our biggest food events is right around the corner: our annual Thanksgiving Banquet. Many of you know that we've held this banquet now for over three decades. We used to block off the street in front of our old Men's Center in South Tucson, fill it with tables and chairs, and have a small army of volunteers serve turkey and all the trimmings to our neighbors in need.
Last year was the first time we had the Thanksgiving banquet inside – at the H.S. Lopez Family Foundation Center of Opportunity – and it was a huge success. But today, many more families are facing hunger and hardship here in Tucson. Many of them might even feel that they have less to be thankful for than only a few months ago – even after receiving much-needed help from Blessings to Go.
We will be here this Thanksgiving to show God's love and grace, and to share His bounty with them, but we have to be safe about it. Nothing is more important to us than the safety of our GRM family. So since Blessings to Go enabled us to serve so many – 1,023 families! – we're going to do that again … with Thanksgiving Blessings to Go.
But we can't do it without your help…you can keep the hope flowing so people don't have to go hungry during what should be a thankful time of year. Every $3.02 you give today will feed another man, woman, or child here in Tucson this Thanksgiving.
A tax-deductible contribution of $30.20 will feed 10 hungry people. A gift of $60.40 will feed 20. Perhaps you could give $90.60, to feed 30 hungry men, women, and children. Maybe the Lord has blessed you richly, and you could give even more.
Whatever gift of compassion you offer today, lives will be changed.
Your donation can also turn into credit for you at tax time. In fact, the Arizona Tax Credit lets you donate essentially for FREE: you can give up you $400 if you file singly, or $800 filing jointly, and get a dollar-for-dollar credit – not a deduction – on your 2020 taxes. (There's more information on the enclosed page). All the more reason to be extra-generous today!
Come Thanksgiving Day, a family like Deanna's will praise the Lord for the gift you gave today! It will be 2 Corinthians 9:11 in action: "You can be generous… and through us, your generosity will result in thanksgiving to God."
Let me hear from you quickly, please. And I pray your Thanksgiving will be blessed!
Thanking God for you,
Lisa Chastain
CEO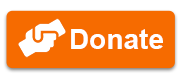 PS. It's amazing, really, that it takes only $3.02 to feed a hungry person. But it's true. We work hard to get as many food donations and discounts as possible, and we have a wonderful team to help us stretch every dollar. But ultimately, there has to be a caring friend like you to set it all in motion.