You've been through a lot this past year, I know. All of us have. But as I look back on 2020, there's one word that keeps coming to my mind, and it might not be the word you'd expect: Blessed.
Yes, the world experienced pain and loss during the virus crisis. But the fact that you and I are having this conversation right now, at this moment, reveals the fact that God brought us through. That is a reason to be grateful. In fact, God blessed us enough that we could help others. He gave us the honor of serving as Christ's hands and feet to those in need here in Tucson.
Look what God did through you!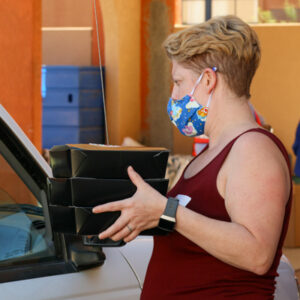 In 2020, we had the joy of serving 218,260 nutritious meals to hungry people here in our community.
You provided 73,818 nights of safe shelter for men, women, and children struggling with homelessness.
You saw 94 people break the chains of addiction, by the power of God's love, through our Recovery Program.
You helped 271 people find work and 136 find housing and connected people to our partner organizations with the resources they needed to get back on their feet.
You offered access to children's services and veterans' services … You helped at-risk families and individuals avoid homelessness.
In short, you treated people with respect, dignity, love — in spite of their life circumstances … and you introduced them to Jesus.
I thank you. And I thank God for you. Your support made a life-transforming difference this past year for so many of our neighbors in their time of need!
But we cannot rest. According to researchers at the University of Chicago and Notre Dame University, 2020 represented the biggest single-year increase in poverty levels since tracking data began 60 years ago.
Nearly 8 million Americans fell into "official" poverty for the first time last summer. (But the official poverty line is amazingly low: $26,200 for a family of four. Millions more are actually living above the line — yet still struggling terribly.) And the numbers of people living in poverty have steadily increased every month since June. Among the hardest-hit: families with children.
We must continue to serve as a beacon of hope.
But the good news is this: We can. With your gift of love today, we can provide meals — shelter — and all the other services that truly change people's lives…
Your love today will help the unemployed develop their résumés, train them to interview effectively for a job, help them search for work opportunities. (You've already helped nearly 166 people find jobs just since August!)
Your love today will help reunite mothers with their children.
Your love today will help us launch new child-trauma services by spring — to provide care for children who have been through devastating personal experiences.
Your love today will help our legal services workers untangle the red tape and reduce the fines that so often keep homeless people from getting back off the streets.
Your love today will provide connections to behavioral health services to identify and treat the mental obstacles that keep hundreds of men and women from self-sufficiency.
Your love today will enable us to provide a connection to on-site medical and dental care here at the Center of Opportunity this year.
And more! But here's the bottom line: Gospel Rescue Mission is much more than just a meal. People are complex. Life is complicated. The tangles must be unraveled before a damaged life can be rebuilt. Here at the Mission, all the tools — for unraveling and rebuilding — are coming together on one campus.
So when someone arrives with a willing spirit, honestly seeking freedom from the past, longing to become whole and self-sufficient, it can happen … by God's grace … thanks to your compassion, your vision and dedication, your generosity.
Would you please prayerfully respond today with a New Year's gift of love … the gift of a life transformed, by the grace and power of God … for someone in need, here in our community?
I thank you, from my heart, looking forward to seeing what God will do in the days ahead!
Thanking God for you,
Lisa Chastain
Chief Executive Officer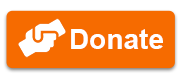 P.S. My prayer for you, and for us all, is that 2021 will be a better year, a time of renewal and joy. But at the moment, many of our neighbors are struggling. Please do what you can today, to help them start life over. Thank you again!