As adults these days, we have plenty to be concerned about – the economy, job security, our country, making ends meet, staying healthy – it's a struggle to keep up! But if there's one concern that should take priority in our minds, it's this: Our children.
Amidst all the current struggles, it's easy to overlook the toll this virus crisis is having on our children, both physically and mentally. According to the Centers for Disease Control and Prevention, emergency rooms have seen a 24 percent increase in mental health-related visits from children ages 5 to 11 compared to last year. The increase among older kids is even higher – 31 percent! Add to that the stress and uncertainty of being homeless and you have an idea the recovery our little guests need.
As the crisis stretches on and we anticipate more and more families walking through our doors with kiddos in tow, Gospel Rescue Mission is taking the initiative to protect our future.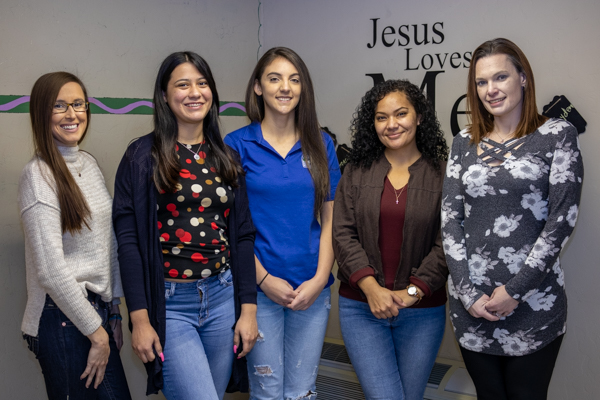 Melody, our Education Coordinator, understands the challenges facing our families and is overseeing the expansion we are making to our Children Services program to meet them.
"In the past, it was the parents who were the focus of recovery," says Melody, "but now we have a program in place to recognize the trauma their children have been through or how it affected their behaviors."
Alyssa, our Children's Services Lead Teacher, is at the center of that change having just completed her Nurtured Heart® certification – giving her the tools to identify trauma-informed behaviors in children and correct them in a gentle, loving, and healthy way.
"Much like we have for the adults, we are building support groups for children," says Alyssa, "so that they recognize that there are people here who know exactly what they're going through."
It's a role for which Alyssa is well suited, not only drawing on what she's learned from training, but from personal experience.
"I was raised by a father with substance abuse issues. I know that when one person is in recovery, so is the entire family," she says. "I'm here to help children understand their situation so that they can use it as their testimony as they grow. We look for every opportunity to build self-esteem, trust and love, while allowing them the freedom to make mistakes and be kids."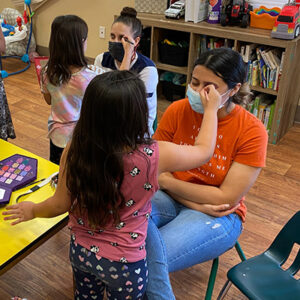 But there's only so much healing that can happen during a family's short stay with us. Getting parents involved is a huge part of making sure restoration continues long after a family is back on its feet.
"It's easy for parents to overlook the fact that their kids are going through recovery too. They've experienced everything the parent did, but on a different level," says Melody. "When these kids act out, it's not for attention; they're looking for a relationship. They're seeking to find a connection with the main individual in their life. What we're doing here is rebuilding that relationship, that trust, that keeps families healthy and whole." We're excited to see God use this new program to heal and shape the little lives at both of our locations – and not a moment too soon. According to the National Center for Homeless Education, the number of homeless public-school students in the U.S., over 1.5 million, is the highest recorded in over a decade – before the virus crisis hit.
"I currently have three mothers with Department of Child Safety (DCS) cases who are moving towards reunification so, soon we're expecting another 9 to 11 kids," says Alyssa. "It'll be perfect timing because God has given us the space to get training done and complete the Nurtured Heart® certification so that we can jump in with both feet and start 2021 off right!